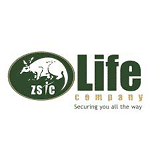 ZSIC Life Plc is a leading long-term life assurance Company wholly owned by the Industrial Development Corporation (IDC). The Company has a well spread branch network across Zambia, providing the market with flexible, reliable and quality life assurance, pension and fund management services through innovation and a motivated workforce. In order to live up to this mandate and realise its vision of being the "Most preferred provider of exceptional insurance and pension services", the company invites applications from suitably qualified, result oriented and self-motivated Zambian nationals to fill the following middle management position under the Directorate of Actuarial and Technical Services:
MANAGER ACTUARIAL AND TECHNICAL SERVICES (ZL4)
JOB PURPOSE
Reporting to the Director Actuarial & Technical Services, the Manager Actuarial & Technical Services is responsible for managing the actuarial, product development, and reinsurance activities of the life and pensions business. This includes pricing, valuations, reserving, experience investigations, investment appraisals, budget valuations and training of actuarial apprentices as may be required from time to time.
MAIN RESPONSIBILITIES
1. Actuarial Valuations, Audits and Bonus Declaration – carries out data valuation on the life system and technical audits to check whether values are calculated correctly by the business, assists in the preparation of actuarial valuation data according to the specifications of the external actuaries, conducts preliminary valuations for the external actuaries to review and sign off and develop valuation systems, validates data for bonus declaration process, provides input for the production of the user manuals;
2. Reserving Bases and Solvency – determines the reserving basis for the various funds (annuity, unit linked, life policyholders and pension funds) and life product lines including IBNR, UPR, unexpired risk reserve, unit and non-unit reserves (for Unit Linked business), determines expected product loss ratios to be applied to the reserve and releases from the reserves and monitors solvency of the company,
3. IFRS 17 – Coordinates the process of IFRS 17 implementation with the providers. Ensures the Company manages the process of change in conducting the actuarial valuations and reserving, and determination of the Company Solvency;
4. Business Model – Able to use a Business Model to project the solvency of the Life Company, assess the impact of Value of New Business and financial assumptions on the solvency position Conducts quarterly Product Profitability Analysis using VNB;
5. Annuity Portfolio – develops pricing models for the calculations of annuity payment, ensures that annuity income is invested in appropriate assets to ensure asset and liability matching, ensures that profit generated from this business is transferred to the life shareholder fund and life shareholders meets loses when they occur
6. Group Life Assurance Experience Rating – develops mortality rates for group life assurance
and monitors experience and adjusts rates according to experience, investigates the appropriateness of loadings for expenses, commissions and profit margins;
7. Lapse Analysis – conducts lapse analyses by product type, distribution channels or target
markets in order to assess the profitability of each product as well as to help in the monitoring of persistency ratios of each agent;
8. Investment Strategy – assists in developing appropriate investment strategies in line with the
underlying liabilities, calculates investment returns on a monthly basis for each portfolio and assists in the allocation of investment returns to different portfolios;
9. Profit Reporting and Product Profitability – ensures that the profits transferred to the
shareholders fund/account are in line with the profit participating rules, carries out periodical product profitability analyses & advises appropriate product strategies and carries out profitability analysis of each branch, district and sales offices;
10. Expense Analysis – analyses the adequacy of expense charges on various funds & products,
assists in revising initial & renewal expenses and carries out regular expense analysis and advises management on significant items of expenses & actions to be taken & compares per policy expenses with minimum premium charged per product and compares per policy expenses with the expense allowance in the premium basis;
11. Mortality Analysis – carries out mortality analysis and compares the results with current
assumptions on the pricing and valuation bases and determines whether to revise pricing and valuation mortality assumptions;
12. Reinsurance Arrangement – assesses the levels of reinsurance required for each product;
analyses the reinsurance accounts and negotiates for favorable rates based on experience;
13. Product Development – produces product specifications and assists the business in designing
and pricing of new product and produces rates in collaboration with external actuaries and reinsurers and assists in the setting up of products on the system;
14. Actuarial Training -facilitates the development of in-house actuarial resources by mentoring
and providing in-house training support to identified actuarial apprentices.
JOB SPECIFICATION
a) Academic and professional Qualifications
Degree in Actuarial Science from an accredited university;
MSc in Actuarial Science is added advantage
Passed Professional Examinations up to Associate Actuary (added advantage) or making progress with the Core Actuarial Application Exams.
b) Job Experience
2 Years Relevant Experience at mid management level; • Working knowledge of Statistical Analysis and Actuarial Software, Microsoft word, PowerPoint;
Email and Internet use;
Advanced knowledge of Microsoft Excel and Spreadsheet.
c) Professional Membership
Membership to Institute / Faculty of Actuaries
APPLICATION PROCEDURE
Interested persons are advised to email their application letters and Curriculum Vitae to [email protected] by close of business on 22nd March 2022.
Applications should be addressed to:
The Head Human Capital & Administration
ZSIC Life Plc
Insurance House
Stand Number 4432 Cairo Road
Box 30507
LUSAKA.
NB: Female candidates are encouraged to apply. Please note that only shortlisted applicants will be contacted to
attend interviews and other selection criteria.