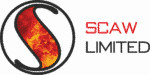 MANAGEMENT TRAINEES
SCAW Limited is a Copperbelt-based manufacturing Company specialized in the manufacturing of grinding media, castings products and industrial oxygen and acetylene, that was established in 1960.
The Company seeks to employ suitably qualified Management Trainees only below the age of 26 years, energetic and willing to learn in the following area:
Bachelor of Engineering in Chemical Engineering.
Bachelor of Engineering in Metallurgical Engineering.
Bachelor of Science in Production and Operations Management.
Bachelors of Social Sciences.
Bachelor of Engineering in Mechanical.
Job Description Summary
Responsible for working alongside managers and accepting delegated responsibilities and duties with the goal of eventually becoming viable leaders.
Work with other managers to plan and direct the work of the organization.
Help set targets
Evaluate work output.
Work in different departments to gain perspective, including marketing, sales, customer services, purchasing, and Administration departments.
Adhere to guidelines of formal written training program.
Achieve a passing score in all areas of the management training program in order to continue in the program.
Work with and through management to develop and implement actions that protect company assets and profitability.
Only applicants who meet above requirements should submit their applications with copies of detailed Curriculum Vitae with traceable references, academic/ professional qualifications and any other relevant documentation in support of the application. Applications should be submitted to the address below or emailed to [email protected] not later than Saturday, 4th September,2021.
Only short-listed candidates will be communicated to.
MANAGER CORPORATE SERVICES
CORPORATE SERVICES DEPARTMENT
SCAW LIMITED
P.O. BOX 20418
KITWE