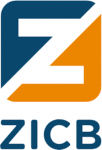 Zambia Industrial Commercial Bank
Zambia Industrial Commercial Bank Limited (ZICB) is committed to meeting its mission of supporting its customers' wealth creation and growth through provision of customer-centric banking solutions to its chosen segments, pivotal to commercialisation and industrialisation of the Zambian economy. In line with its mission, the Bank is seeking to recruit highly motivated, result-oriented, and well qualified young graduates as Management Trainees to help the Bank develop and implement its growth strategies.
1.0 MANAGEMENT TRAINEES (6)
Under the Management Trainee programme, the Management Trainees will work to understand banking operations and procedures by performing assigned projects and responsibilities in various banking departments including financial analysis, customer service, credit, digital banking and marketing, treasury management, back-office operations, etc to contribute to the bank's growth and profitability. The Trainees will also undergo classroom learning in specific banking skills and operations.
Minimum Education:
(a) Grade 12 School Certificate or GEC Equivalent.
(b) Bachelor's Degree with minimum of Merit.
(c) Less than a year after graduation
Important Attributes:
(a) Strong incorruptible character
(b) Strong analytical skills
(c) Proficient in English language
(d) Principled and well cultured
(e) Ability to practice confidentiality
(f) Timekeeping
(g) Ability to working under pressure
Only candidates who meet the above specifications should apply by enclosing their detailed CV's, photocopies of their academic/professional qualifications and any other relevant documentation in support of their application. Daytime and reachable telephone and/or mobile numbers should be clearly stated.
If you are excited by our banking vision and want to start the path of becoming one of our future leaders, you may submit your application that should reach the undersigned before close of business on Friday 13th November 2021.
Kindly note that only shortlisted candidates will be contacted.
Head – Human Capital
Zambia Industrial Commercial Bank Limited
Farmers House/Central Park, Corner of Church Road and Cairo Road
P. O. Box 30228
LUSAKA