Full Time
Applications have closed.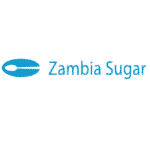 Zambia Sugar Plc is a subsidiary of Illovo Sugar Africa (Pty) Ltd Group and is the leading sugar producer in Zambia. Its main activities are the growing of sugar cane, the production and marketing of sugar and other sugar downstream products.
Zambia Sugar invites applications from suitably qualified persons to join the Human Resources Management team at its Nakambala operations in Mazabuka in the positions listed below:
MANAGEMENT TRAINEE – 03 POSITIONS
JOB PURPOSE
A vital part of Zambia Sugar's commitment to ensuring business growth and sustainability, is in developing a steady and continuous pipeline of professional and leadership talent and expertise into the business. To support this, Zambia Sugar offers development Programmes, and key among those is the Management Training Program (MTP).
The objective of the MTP is to develop highly qualified managers, eligible for appointment to positions at a middle management and senior level upon completion of the Programme. This is done by giving participants experience in a variety of operational settings which will allow them to acquire the skills and knowledge necessary to be business leaders. Graduates of the Programme will comprise a pool of middle managers with extensive knowledge of the functions, operations, and values of Zambia Sugar Plc from which senior management roles can be filled in the future.
Minimum Requirements
Full Grade 12 Certificate
Bachelor's Degree in Social Sciences, Human Resources Management or Business Management or related fields with a merit or better
Must be a recent Graduate from the University within the past 3 years (2020 – 2022)
Mid-career entrants i.e., degree holders with fresh work experience in HR of 2 – 5 years, are eligible
Excellent written and verbal communication skills
Must have strong levels of analytical skills and be computer literate.
For candidates interested in the above positions, kindly email your detailed CV, copies certified academic and professional qualifications and copy of the National Registration Card (NRC) to [email protected] Please ensure that you clearly state the position title in the subject line.
No hard copy applications or phone calls will be accepted.
Applicants may be required to complete pre-employment checks (qualification, security, background, and medical assessments) as part of the recruitment process where applicable.
Closing date for receiving applications is 14th October 2022.
If you are not contacted within 4 weeks after the closing date, please accept that your application was unsuccessful.