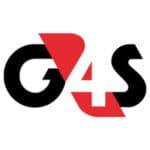 G4S
Job Introduction
The Accountant is responsible for the management of all treasury processes and reports. He or she is also responsible for the management and acquisition of Fixed Assets and cash reconciliations.
Role Responsibility

Accounting for G4S transactions and preparing consolidated fiscal statements of G4S Zambia.
Conducting financial investigations and audits, and preparing reports – relating to cash business.
Applying internal control regulations, both on transactions and commitments.
Cash management and oversight of all Bank accounts including cash forecasting.
Create and monitor a system of controls, procedures, and forms for the records of fixed assets.
Maintain a system of policies and procedures that impose an adequate level of control over treasury activities.
Oversee the Debt management strategy and the extension of credit to customers.
Perform all treasury and Fixed asset monthly reconciliations.
Track the compilation of project costs into fixed asset accounts, and close out those accounts once the related projects have been completed.
Conduct periodic physical counts of fixed assets, Investigate the potential obsolescence of fixed assets and Recommend to management whether fixed assets should be disposed of.
Prepares payments by verifying documentation, and requesting disbursements.
Prepare property tax returns and help in resolving other G4S Tax related matters.
The Ideal Candidate:

Must
Be a Zambian Citizen
Have Clean Police Record
Have Full ACCA/CIMA/ZICA and or part qualified (professional level)
Be a paid up member of ZICA