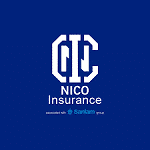 NICO Insurance Zambia Limited
JOB OPPORTUNITY – MANAGEMENT ACCOUNTANT
NICO Insurance Zambia Limited is looking for a suitably qualified Zambian citizen to join as a Management Accountant at Head Office, Lusaka.
Duties and Responsibilities
The jobholder will be reporting to the Chief Finance Officer.
The main duties and responsibilities of the role shall be:
1.1 Preparation of monthly management accounts and IFRS financial statements and adherence to strict deadlines.
1.2 Balance sheet account reconciliation and preparation of schedules.
1.3 Management of accruals and prepayments.
1.4 Variance analysis, monthly group reporting and preparation of management information for decision making.
1.5 Monthly statutory compliance and proficiency in handling of taxation matters.
1.6 Ensure high quality reporting, budgeting and forecasting.
1.7 Management of external and internal audits.
• Full Grade Twelve Certificate with a merit or better in English and Mathematics.
• Degree in Accountancy, CIMA, ACCA or CA Zambia.
• 5 years of accountancy experience in a busy environment.
• General insurance industry experience not required but would be an added advantage.
• Must be a fully paid-up member of ZICA.
• Must be computer literate and excellent in Excel.
• Good interpersonal skills.
Interested candidates meeting the above criteria should submit their applications attaching copies of their certificates by 16.30 hours on Friday 3rd June 2022.
Successful candidates will be shortlisted and subsequently interviewed at the earliest on 8th June 2022.
Applications must be emailed or delivered to:
The Human Resources and Administration Manager,
NICO House, Plot 6106/6107
Great East Road
P.O. Box 32825
Lusaka.