Full Time
Applications have closed.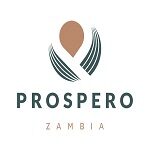 Prospero is an independent not-for-profit organization implementing the second phase of the UKaid- funded Private Enterprise Programme Zambia (PEPZ II). The programme is designed to incentivize investment in innovation that changes the way that market systems work to create new growth opportunities for MSMEs. PEPZ II is focused on the following high-growth potential sectors:
Food and Agriculture: To increase the competitiveness and value of Zambian food products in end consumer markets.
Manufacturing and Mining Services: To increase the sustainable and inclusive economic impact of mining in Zambia.
Tourism and Biotrade: To increase value creation and inclusive economic benefit from Zambia's non-extractive natural assets.
Investment Services: To increase MSME access to appropriate financial services by strengthening the Zambian finance and investment ecosystem
Business Services: To increase MSME access to appropriate non-financial business services to stimulate innovation, market access and growth.
We partner with private sector businesses, government agencies, business organisations and NGOs to support the design and implementation of initiatives that promote innovation (new products, services, or business models), investment and job creation. We work at the intersection of market systems development and the impact investment ecosystem, recognizing that enterprise growth at scale requires access to substantial and sustainable sources of commercial finance.
2. SCOPE OF WORK
Major function/Activity/Principal Accountabilities:
The job of Management Accountant exists to undertake the following major functions:
Budgeting and Forecasting
Accounting
Financial Reporting
Updating the fixed asset register and ensuring that all assets are duly labelled
Specific Duties
The specific duties of the position are as follows:
Financial Management
Ensure that finance transactions are processed in a timely and accurate manner for all programme and operational expenses in accordance with Finance and Administration Manual and operations manuals and according to funding partner procurement and contractual obligations:
Ensure monthly statutory compliance as required by Zambian financial authorities, submitting returns and payments in a timely manner.
Prepare monthly payroll, ensuring payroll and statutory returns are submitted on time.
Work in collaboration with the Procurement and Compliance team to ensure that settlements of all invoices/statements are processed in a timely manner.
Complete general ledger processing/maintenance as instructed by the Finance and Admin Manager, including journal entries and reconciliations.
Maintain/file all financial records in an easily retrievable manner.
Ensure financial information is recorded accurately, including appropriate aggregations to budget lines and monthly spending reports are accurate and prepared in a timely manner.
Assist the Finance and Admin Manager in the preparation of budgets.
Assist the Finance and Admin Manager in providing staff with financial information and reports they need to help them monitor their budgets.
Assist in the implementation of finance systems and controls, to ensure policies and procedures are complied with.
Assist the Finance and Admin Manager in preparation of year-end audits, compliance reporting, engagement with the fiduciary services provider, and reviews of policies and procedures for necessary updates.
General office operations
Provide operational support to management and staff as required.
Prepare reports, and relevant data in prescribed formats.
Specific Factors Decision Making
The position makes the following decisions:
The position produces financial reports to the management for decision making.
The position provides key financial related information to the organisation.
Additional responsibilities as required in support of Prospero's work:
Cover for colleagues who are on leave or absent
Duty to report any suspicion of fraud or unethical activity
Any other tasks as requested by management
3. required/desirable experience
Education
At least a degree in Accounting or Finance from a recognized professional accountancy body or ACCA/CA/CIMA any other equivalent qualification acceptable to Prospero.
Must be a registered member of ZICA
Experience
A minimum of 5 years' experience in financial management and accounting
Job Competencies
Technical competencies
Knowledge of financial and accounting principles, procedures, rules, and regulations
Computer literate. Experience with systems (Automated accounting systems) and applications in the specific work area; Microsoft Office
Other competencies
Communication and interpersonal skills
Flexibility, dependability, and dedication
Compliance with procedures instructions, rules, and regulations
Service oriented and client focused
Additional personal attributes are also key:
Cover for colleagues who are on leave or absent
Duty to report any suspicion of fraud or unethical activity
Any other tasks as requested by management
Critical and strategic thinking skills
Detail oriented and organised
A commitment to teamwork
Emotional intelligence
Able to work under pressure
Able to work productively under minimal supervision
4. application guidelines
We invite all interested candidates to submit the following documents:
Curriculum Vitae (CV)
Letter of Motivation outlining how your experience, skills, and professional networks fit with the required job description. Please clearly state your expected remuneration.
Please submit your application to [email protected] by Friday, September 23, 2022. Clearly state, Management Accountant in the subject line.
Please note that only shortlisted candidates will be contacted.