Full Time
Applications have closed.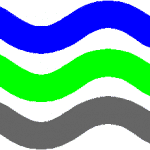 North Western Water Supply and Sanitation Company Limited
1.0 Reporting Line: Director Finance:
2.0 Job Purpose:
To prepare timely management reports in order to provide timely management information to aid decision making and ensure that all management reporting requirements are met; and to be responsible for the preparation of budgets and budget control, capital expenditure monitoring, fixed asset management and stock control.
3.0 Statement of Main Duties
3.1 Co-ordinates the preparation and consolidation of the company budget.
3.2 Prepares final accounts. In so doing he/she ensures that all cost centres comply with year-end cut off procedures.
3.3 Compares monthly financial performance with budget and communicates to users from time to time and designs budget formats for consolidation and circulation to all cost and profit centres.
3.4 Maintains all tax computations in separate files namely; corporate tax files, Value Added Tax file; Pay as You Earn file; Withholding Tax; and any other tax affecting the Company prescribed by the statutes of tax regulation.
3.5 Maintains files containing all hard copy of reconciliation's for each account and publishes annual corporate reports.
3.6 Supervises external audit process and liaises with the Financial Accountant on technical issues pertaining to the preparation of final accounts in conjunction with external auditors.
Striving for excellence in water supply and sanitation
3.7 Maintains an updated and accurate fixed asset register for the efficient running of management accounting records.
3.8 Agrees, monitors and reviews performance of subordinates to ensure that they work towards meeting their performance targets.
3.9 Performs any other duties as assigned by the supervisor from time to time.
4.0 Knowledge and Skill Requirements
4.1 Minimum Academic qualifications:
Full Grade 12 or Form Five (05) certificate with 5 'O' Level credits or better including English Language and Mathematics
4.2 Minimum Vocational/Professional qualifications:
Full professional accounting qualification such as ACCA, CIMA, CAZ and equivalent
Full Member of ZICA
4.3 Minimum relevant work experience.
Minimum 3 years post qualification experience preferably in the water sector
4.4 Required competencies/Personal attributes:
Very good knowledge of computers, able to handle accounting packages
Good supervisory skills.
Good Planning skills
Good interpersonal skills
Good analytical Skills
Applications accompanied by copies of certificates, curriculum vitae, day time contact telephone number(s) and at least three traceable referees should reach the undersigned not later than Friday July 22, 2022.
The Manager Human Resource and Administration
North Western Water Supply and Sanitation Company Limited
MEMA House, Mwanawasa Street
P O Box 110184
SOLWEZI
Email Address: [email protected]