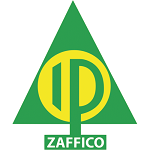 Website Zambia Forestry and Forest Industries Corporation (ZAFFICO)
The Zambia Forestry and Forest Industries Corporation (ZAFFICO) is a company listed on the Lusaka Securities Exchange (LuSE) whose main business focus is to establish and manage industrial exotic forest plantations and supply quality wood products for local and export markets
In pursuance of its mission and strategic goals, the Corporation is now inviting applications from suitably qualified and experienced candidates for the under-listed positions
MANAGEMENT ACCOUNTANT (4 YEAR CONTRACT OF SERVICE)
REPORTING TO DIRECTOR OF FINANCE
JOB PURPOSE
To prepare timely and accurate Management reports in order to provide information to aid decision making and ensure that all Management reporting requirements are met.The Management Accountant is also responsible for the preparation of budgets and implementing budget control systems, capital expenditure monitoring, fixed asset, and inventory management
MAIN DUTIES AND ACCOUNTABILITIES OF THE JOB HOLDER
The Management Accountant is responsible for:
All matters relating to cost, valuations, and internal financial reporting of the Corporation
Management of fixed assets accounting of all Corporation assets
Staff payroll management in accordance with the set procedure and in compliance with statutory bodies such as ZRA and NAPSA
Inventory management
Preparation of Management Accounts, financial analysis, and forecasting reports for decision making purposes
The coordination of preparation and consolidation of the Corporate Budget as well as ensuring adherence to budgetary control
Supervising subordinate staff for the purpose of providing required guidance, leadership, and support to ensure attainment of departmental objectives
Facilitating resolution of audit queries in the areas of responsibility
The implementation of internal management accounting systems. procedures and relevant internal controls to safeguard against fraud and inefficiency; and
Performing any other duties and responsibilities as may be assigned by the superior from time to time
MINIMUM QUALIFICATIONS, EXPERIENCE, AND ATTRIBUTES
Grade 12 School Certificate;
Full CIMA/ACCA/ZICA qualification or equivalent
Five (5) years post qualification relevant experience from a reputable organization;
Knowledge of the application of International Financial Reporting Standards (IFRS) and International Accounting Standards (IAS)
Excellent Microsoft Word and Excel skills, financial modelling is an advantage
Advanced knowledge in the use of financial software applications and databases such as i.e Sage Evolution and Sage People
Self-motivated, deadline-driven, and attention to detail
Good management, communication, and interpersonal skills
Associate member of ZICA
Interested candidates may submit their applications letters, copies of relevant academic and professional certificates and Curriculum Vitae indicating contact telephone or mobile number, names and contact addresses of three traceable referees, and copies of other credentials to the postal or email addresses below:
Director of Human Resource
ZAFFICO PLC
DOLA Hill
P.O. Box 71566
Ndola
Email: [email protected]
Closing date for receiving applications is Close of Business on Tuesday, 20th April 2021.