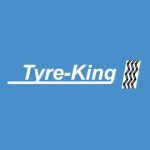 Tyre-King Enterprises Limited
Tyre King Enterprises Limited is seeking to employ a qualified and experienced, individual to fill the position of Management Accountant. Tyre King is one of the leading automobile tyre retailers in Zambia currently operating in fifteen (15) Tyre sales and fitment outlets including Choma, Kabwe, Kitwe, Ndola & Solwezi.
We are seeking to recruit the following professional to join our finance team.
Position: Management Accountant
Location: Lusaka– Head Office
Key Responsibilities
Reporting to the Finance Manager, the suitable candidate will have the following key responsibilities among others:
Adept at the preparation of financial statements and interpretation of financial performance reports.
Treasury/working capital management and demonstrate astute financial advisory competencies and achievements.
Prepare budgets and carry out cost accounting [training], manage payables, inventory management, investments analysis and financial modelling to achieve set performance targets.
Ability to apply International Financial Reporting Standards (IFRS) and International Accounting Standards (IAS), facilitate external audits, Work towards a clean and unqualified audit report.
Review reports and analyze projections of sales, profit and cash flow against actual figures, budgeted expenses and final totals.
Prepare monthly management reports for timely submission to management for review.
Prepare monthly/quarterly operational reports for management on income and expenditure.
Prepare annual operating budget and capital budget.
Ensure adherence to internal control systems and procedures to minimize loss of revenue.
Key Qualifications and Competencies
Must have full CIMA, ACCA or CA Zambia and be a member of ZICA.
Must have a minimum of seven (7) years experience of which at least three (3) years experience handling similar responsibilities/position.
Must have evidence of strong financial reporting, budgeting and cost accounting background with practical experience in payables management, inventory management.
Must have good MS excel / financial modelling skills.
Must have sound knowledge of International Financial Reporting Standards (IFRS) and International Accounting Standards (IAS).
Must have operating knowledge in NAVISION or similar Accounting packages.
IT proficient (Good knowledge of MS Office packages, databases and Microsoft Dynamics Environment).
Commercial awareness with a good understanding of how an organization works and manages resources.
Ability to explain complex financial information in a clear way.
Must have Excellent verbal and written communication skills.
A lively and enquiring mind with a logical approach to work, combined with analytical and problem-solving skills.
Must have good Leadership and Organisational skills with the ability to work in a team under pressure and meet deadlines.
Must be Self-motivated, able to work with minimum supervision and able to deliver on key accountabilities.
How to Apply:
Send your detailed CV which must have three referees (from your past employment), qualification documents and a cover letter that states why you think you should be selected for this job.
Address to;
The Head Human Resource and Administration, Lusaka, email to [email protected]
Closing date: 30th March 2021.
Clearly states in the subject line the position: Management Accountant Application.