Full Time
Applications have closed.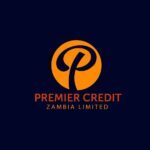 Job Description
Reports To: CFO/Finance Manager
Department: Finance
Location: Head Office
Job Summary
Carry out Premier Credit's budgetary control, monthly management Accounts reporting, financial analysis and forecasting; cost and revenue management, fixed assets management and accounting.
Ensure timely update of the transactions in the company's Financial system, thereby providing the accurate of financial records and compliance with best practice financial management principles and regulatory requirements.
Key Duties and Responsibilities
Drive the implementation of the Company's operational strategy, work plans, programs, systems, controls, policies and procedures to ensure a rigorous financial framework in alignment with Premier Credit's strategic goals.
Provide input to the development of Premier Credit's budgeting guidelines, policies and procedures ensuring inculcation of best practices and alignment with local operating regulations and requirements.
Drive the budgeting process and ensure inputs from all departments are in compliance with stated guidelines and that exceptions are escalated appropriately.
Ensure timely and accurate preparation of monthly, quarterly and annual management reports to aid management decision-making process.
Ensure on-going review, update and documentation of monthly, quarterly, and yearly financial forecasts, and ratio analyses.
Ensure collaboration/interface with other departments on financial assessment of projects, business models and business plans.
Prepare financial reports, ensuring compliance with Premier Credit's accounting policies and International Financial Reporting Standards (IFRS).
Implement adequate internal financial control systems and frameworks to ensure appropriate integration of business reporting requirements, the integrity of information contained in and the compliance of Premier Credit's financial statements with relevant reporting regulations.
Define and document Premier Credit's Credit policy guidelines, policies and procedures ensuring inculcation of best practices and ensure adequate monitoring and management of Premier Credit's credit exposure.
Ensure effective utilisation of Premier Credit's financial resources to achieve cost efficiency.
Proactively identify risks, and define and implement strategies to prevent revenue leakage.
Provide broad guidelines for the management of Premier Credit's fixed assets from an accounting perspective, ensuring that organisational policies with respect to accounting for fixed assets are adhered to at all times.
Regularly update Premier Credit's accounting policies and procedures manual and ensure compliance with the same.
Keep abreast of changes and updates in micro and macroeconomic policies and advice the Chief Financial Officer/Finance Manager on the implications for the business.
Coordinate the preparation of departmental budget and approve departmental expenditure in line with approved authority limits.
Provide overall guidance, leadership support and strategic direction in the execution of the department's functions.
Prepare and submit periodic reports to the CFO/Finance Manager on the activities of the department.
Perform any other duties as may be assigned by the CFO/Finance Manager.
KEY REQUIREMENTS
Education and Work Experience
Bachelor's degree in Accounting, Finance, Economics or any other related discipline.
Relevant professional qualifications such as ACCA, CIMA ACA, ZICA (CA), or equivalent.
Minimum of twelve (5) years relevant experience with at least three (3) in a similar role.
HOW TO APPLY
Applications, consisting of your cover letter and CV only in a single document, should be sent to [email protected]. Copies of certificates need not attached at this level.
Closing date for accepting applications is Friday, 13th January 2023.
* Note: Only shortlisted candidates will be contacted.