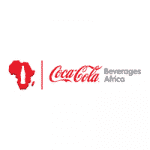 Coca-Cola Beverages Zambia
Closing Date: 2021/02/09
Reference Number: CCB210204-2
Job Title: MAINTENANCE PLANNER
Function: Manufacturing
Company: Coca-Cola Beverages Zambia
Job Type: Permanent
Location – Country: Zambia
Location – Province: Not Applicable
Location – Town / City: Lusaka
Job Description
Coca-Cola Beverages Zambia represents the world's most cherished trademark and invests in the most exciting events. Our Zambia operations currently have the following opportunity available for dynamic individuals with energy and initiative, keen to impact from the outset. This position will report to the Packaging Engineer
Key Duties & Responsibilities
Maintenance planning and control
Create the maintenance plan and assign tasks to team members, including contractors
Communicate and distribute plan to the team
Populate the daily downtime and 5 why Board
Raise corrective maintenance work to be done, plan effective weekly maintenance shut down, plan effective annual maintenance shut down
Implement engineering change management
Maintenance program development
Breakdown management and spares
Observe safety, healthy and risk free working environment
Highly analytical, self- starter
Skills, Experience & Education
Grade 12, O level with 5 credits or better.
Minimum: Diploma in Engineering Qualification Mechanical/Electrical or equivalent
5 years' work experience in an FMCG environment with a deep understanding of Packaging Operations, processes and systems. Computer literate, excellent communication skills
Member of the Engineering Institute of Zambia
Supervisory experience is an added advantage.