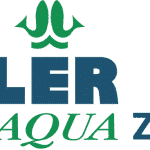 Aller Aqua Zambia Limited
AAZ Ltd. is seeking a highly analytical, hands-on, and meticulous Maintenance Planner. The maintenance planner is responsible for accurately and effectively supporting the plant maintenance function by developing the preventative and predictive maintenance program utilizing the Computerized Maintenance Management System (CMMS) and being involved in securing resources such as spares, tools, and sundries.
Location: The role will be primarily based in Siavonga at our Production plant.
The Right Fit candidate will;
Optimise plant and equipment availability and reliability through maintaining the integrity of the company's maintenance management system by extensively utilizing and updating the computerized maintenance management system (CMMS) – FIIX
Maintain a soft healthy working environment by ensuring compliance to all statutory and other requirements for all plant requirements and assets.
Facilitate procurement of all Engineering Spares and Sundries including preparing purchase requisition, contacting Suppliers as per procedure and approval policy, and maintaining the purchase requisition tracker.
Facilitate and coordinate planning, and execution of preventative, corrective maintenance, and plant projects by fostering a NO Job work policy.
Generate and review technical reports incidental to the function department.
Develop and maintain equipment spares inventory and relevant documentation/ system integrity.
Participate in training and upskilling of departmental staff by contributing to self and team development.
Optimise process performance by participating in continuous improvement, Problem-solving, and change management.
Facilitate spares management meetings.
The Maintenance Planner Must Have;
Advanced Electrical Technician Certificate / EIZ Membership (must)
Computer skills
At least 5years experience in a hi-tech manufacturing environment, computer literate
Knowledge of CMMS systems particularly FIIX is an added advantage
Grade 12 Certificate or equivalent
Technical working knowledge of mechanical and electrical parts.
Only shortlisted candidates will be contacted