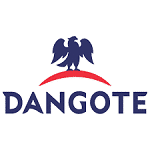 Description
Job Summary
Maintain a deep knowledge of the condition of the plant equipment by measuring, tracking & analyzing trends to identify the maintenance needs. To carry out condition monitoring of the plant equipment through site visit as per road map, On-line and Off-line Data acquisition techniques and data analysis; Refer the technical standards for inspection with the aim of implementing the maintenance activities that are required to keep equipment healthy and in compliance with safety and environment standards.
Key Duties and Responsibilities
Participate in both plant and department safety initiatives. Through planning activities, drive safety improvement in the plant.
Contributes to reducing and eliminating unsafe acts and conditions for workers, contractors and equipment, by supporting safety programs and the application of appropriate techniques and safe work practices.
Measure status, monitor, analyse trend, identify maintenance needs taking into account production constraints.
Owns quality & timeliness aspect of equipment specific inspection (vibration analysis, oil analysis, wear measurement, liquid penetrant, ultrasonic, magnetic particle, etc.) of rotating Machine trains as per relevant applicable procedures.
Ensure that report is clearly specifying recommended corrective action and time line for the corrective action.
Keep a track of "Equipment under Alert" list and establishes proper storage of the equipment report and data. Do specific inspection for such equipment.
Supports Planner/ Reliability/Condition Monitoring Engineer in the regular review of reliability Indicators for rotating machines.
Maintains close communication with production department to have the feedback of the conditions of the equipment.
Ensure regular participation and engagement of the team for RCA/RCM process as and when required for assigned machines. Perform other duties such as maintaining work records and maintenance repair history logs, attending regular meetings with maintenance engineers.
Maintains close communication with planning and mechanical execution areas.
Perform any other duties assigned by management not list in this job description but which by its nature is found to have an impact on the overall performance of the department or the company.
Requirements
Technician / Diploma in Mechanical/ Electrical Engineering, BSC or its equivalent.
Minimum of 3-5 years' experience Manufacturing industries as a maintenance inspector.
Working experience as Inspector for rotating machines, Equipment maintenance, condition monitoring in cement manufacturing company, refinery, power or heavy process plant.
Knowledge of gearboxes, transmissions, hydraulic, pneumatic, welding techniques, lubrication and mechanical non-destructive testing.
Adequate knowledge related to equipment function & maintenance (Crusher, Stacker, Reclaimer, VRMs, Kiln, Cooler, Belt Conveyors & Aux. Equipment)
Ability to troubleshoots the problem and proposed corrective actions.
Basic knowledge of vibration analysis, oil analysis, wear measurement, thermography, liquid penetrant, ultrasonic, magnetic particle, etc.