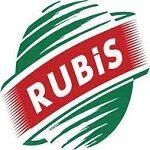 Website Rubis Energy Zambia
Purpose of the Role
Critical role for the depot that will provide oversight to prevent HSE incidents by management of contractors and equipment, to ensure critical equipment on site is operated and maintained as per manufacturers recommendation. The role provides contractor and operator HSE awareness and ensure policies and standards are an integral part of line management responsibilities and objectives.
Responsibilities
Implementing the HSE Management System; monitoring HSE objectives; liaising with local contractors and agencies regarding HSE; assessing risks; work instructions and checklists; preparing and monitoring HSE plans that define how the HSE Management System is implemented at the Depot level; monitoring compliance to policies, standards and procedures; compliance audits and self-audits.
Perform induction training covering HSSE and emergency procedures for all personnel working on or visiting site
Advise management on corrective actions required.
Coordinate and participate in screening and HSE training of personnel, including contractors.
Ensure that HSE documentation is updated and available onsite.
Monitor and follow up on HSE reports and facilitate meetings and HSE audits.
Support line management in investigations of failures and accidents.
Maintain a high level of HSE awareness among staff through communication, training and promoting involvement in HSE programs.
Analyze HSE trends for the Depot.
Prepare, plan and execute the annual preventive maintenance schedule that will include maintenance, inspections and calibrations for all custody transfer equipment
Responsible to understand equipment maintenance procedures and for its application in the depot
Adopt and report on equipment maintenance KPI's
Manage depot maintenance activities
Responsible for scheduling and chairing Quarterly meetings to review service levels with maintenance contractors for all equipment as per SLA signed with the contractors and KPI's.
Ensure strict adherence to preventive maintenance plans for equipment, calibration schedules and statutory requirements for depot equipment
Manage Contractors and Depots maintenance staff to ensure compliance with HSE protocols, operating procedures and Safe to Work practices to ensure incident and injury free execution of all Maintenance work at the Depot
Responsible for updating the equipment register in the depot and continuous review of maintenance procedures to align with equipment changes within the facility
Responsible for preparation of budgets for maintenance works, tracking maintenance costs and updating maintenance reports
Responsible for identification of critical spares within the facility and ensuring that the minimum spares requirement is adhered to
Education
Bachelor's Degree in Engineering
3 years operational experience (Oil & Gas an added advantage)
Competencies and experience
Ability to diagnose, troubleshoot and solve depot technical problems.
Project Management
Strong Organizational and Leadership skills.
Excellent interpersonal skills, strong oral and written communication.
Familiar with Country Regulatory requirements and standards
Legislation and Safety awareness and knowledge
Familiarization with emergency response equipment and procedures
Knowledge in the work permit system
Experience of working with hazardous products
Other
English language required.