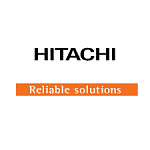 Hitachi Construction Machinery Zambia
Job Title: Machinist
JOB INTENT: To machine components in line with Hitachi standards/specifications. Interpret engineering drawings and use a wide range of machine tools.
REPORTS TO: Supervisor – Machine Shop
BRANCH: Reman Lusaka
Key Responsibilities
Must be able to perform various machining operations using all standard machine tools with minimum supervision.
Must be able to do JIG and fixture designing.
Must be able to interpret engineering Drawings.
Be able to understand Limits and Fits.
Must have knowledge to Dismantle, Asses, Assemble components e.g. speed reduction, gear boxes and any Related Components.
Must be able to analyse components and machine to suit the prevailing situation at sites.
Must be able to do crack detecting, repair and heat treatment.
Must be able to perform Critical measurements.
Minimum Qualifications and Experience
Grade 12 Certificate
Certificate in Machining from a government recognised Institution.
Advanced Certificate in Mechanical engineering with proven machining experience will be added advantage.
Must be a member of Engineering Institution of Zambia with a practicing certificate for this current year.
4 years experience in mining, engineering or any related industries.
Competences
Must be of sober character and Good communication and interpersonal skills
Knowledge of Safety Standards
Knowledge of component failure analysis.
If you meet the above requirements, please send your detailed C.V, certified copies of certificates and a cover letter written in own handwriting to:
The Human Resource Manager,
Hitachi Construction Machinery Zambia, Co; Ltd.
KK International Airport road plot 2350/M
P.O. Box 30182, Lusaka.
Or email in a single document to; [email protected]
The closing date for applicants is Monday 26th July, 2021.
NOTE: All applicants are thanked for their interest, and only shortlisted candidates will be contacted.