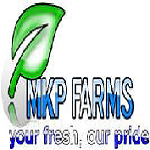 MKP Farms
Applications are hereby invited from suitably qualified individuals for the following Vacancy.
Position: Logistics & Trading Manager (01)
Job Responsibilities:
Manage inventory as well as warehouse, transportation, and other logistics processes
Secure daily, weekly and monthly orders from clients
Ensure time delivery of goods into the warehouse
Ensure time delivery of goods to the clients locations
Develop new strategies to streamline processes and reduce cost
Ensure that quality, quantity, customer satisfaction, and financial commitments are met
Perform metrics reporting and data analysis tasks to identify issues and opportunities for process improvements
Partner and communicate with manufacturers, suppliers, and customers
Manage and develop logistics staff
Create and manage budgets
Skills:
Firm grasp of supply chain, inventory, distribution, business, and management principles
Strong team player
Ability to manage, coach, and provide training for direct reports
Exceptional organizational and analytical skills
Working knowledge of logistics and inventory software
Education, Experience, and Licensing Requirements:
Grade 12 Certificate
Bachelor's degree or Diploma in supply chain management, operations, logistics, business administration, transportation, or engineering
2+ years of experience working in logistics, warehouse, or transportation operations
Headquarters Physical Address:
Farm No L/19575/M Manunga street off Great North Road, Chibombo, Central Province, Zambia
NB:  (1). All applications to be sent to the Email Address: [email protected]
(2). Clearly indicate the position applied for.
(3). Application deadline is 10th April, 2021.
To apply for this job please visit gmail.com.