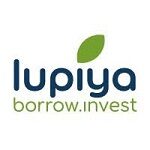 IMPORTANT NOTICE: It is advisable to use a laptop or desktop computer for the application process.
JOB DESCRIPTION

JOB TITLE: Loan Officer
ABOUT THE JOB:
The loan officer provides customer service and support to lending customers and prospects. This position is responsible for preparing loan summaries for presentation to the credit officer and performs loan administration duties and helps prepare loan documentation; and may assist credit officer with financial spreadsheets functions.
RESPONSIBILITIES:
Perform a wide variety of administrative tasks to include gathering data, assembling and maintaining credit files, requesting title reports/lien searches etc,
Prepare loan documentation using Loan Management System and, if as needed may coordinate with outside counsel in loan documentation preparation;
Assist with loan disbursements
Handle routine request for customer service including advances on lines of credit, pay-outs, account transfers, and resolves customer issues as needed.
Will be responsible for entering and maintaining client data into the Loan Management System
Ensure that loan documentation and files are processed and properly maintained
Monitor loan exceptions and resolve by contacting customers, title companies, attorneys etc.
Clear loan exceptions and financial reporting as needed
Pull financial reports for customers and ensures timely distribution as needed.
Generate officer reports, overdraft, clear past dues, monitor collateral
Based on the location within a market, may be required to promote/discuss consumer lending products with customers.
SKILLS & QUALIFICATIONS:
Grade 12 certificate required
Bachelor's degree or equivalent related professional work experience;
At least two (2) years of previous experience working in Banking industry.
Proficiency in Microsoft Office Products
Ability to successfully complete Loan Management System, Accounting and Sales Management system training within 60 days of hire or transferring into position required.
Strong verbal and written communication skills
Ability to demonstrate strong customer service, multi-tasking and flexibility skills.
Ability to work in a fast-paced environment.
KEY COMPETENCIES:
Customer Service
Interpersonal Skills
Dependability
Task Management
ESSENTIAL FUNCTIONS:

Sitting for extended periods of time.
Sufficient dexterity of hands and fingers to efficiently operate a computer keyboard, mouse, and other computer components.
Ability to converse and exchange information with all levels of staff within organization.
Ability to visually view, observe, perceive, identify, and translate data