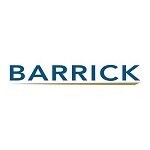 Lumwana Mining Company Limited (LMC)
Position: Light Vehicle/Light Truck Mechanic (x7)
Lumwana Mine, Kalumbila, Zambia.
Reporting to: Supervisor – Shift
Lumwana Mining Company Limited (LMC), a copper mining company owned by Barrick Gold Corporation is situated in the North Western region of Zambia, some 300 km west of the Zambian Copperbelt and 95 km south west of the provincial capital of Solwezi. The mine is a multi-pit, multi staged operation mining approximately 100MT of ore and waste per annum and producing copper concentrates containing an average of 120,000 tonnes of copper metal per year over a twenty (20) year mine life, making Lumwana the largest single open cut copper mine in Africa. The Company is now looking for highly committed and qualified individuals to be considered for the position of Light Vehicle/Light Truck Mechanic (X7).
Role Summary
Reporting to the Supervisor – Shift, you will be responsible for assisting the maintenance department in the establishment of preventative and responsive maintenance and development with the maintenance department and the site.
Responsibilities

Maintenance and repairs to Light vehicles and Light Trucks.
Inspecting and reporting of all contractors' light vehicles and light truck coming on to site
Maintaining of specific machinery off the mine site
Requesting spares and maintain stock levels to ensure they remain adequate
Assessing work to be done and issuing safety permits as requested along with work requests
Ensuring maximum operational performance is achieved in a safe and cost effective manner
Promote a culture of safety and productivity
Experience & Qualifications

Full Grade 12 Certificate
Craft Certificate or Technician qualification in Automotive Mechanic/Heavy Equipment Repair from a recognised institution.
Member of the Engineering Institution of Zambian
Must have a valid Driver's Licence
Minimum two (2) years mining experience in large multi pit operations utilising large scale mining equipment.
Must have good communication skills in the English language.
Must be familiar with safe working practices.
Zambian Nationals who meet requirements for this position and are resident in Zambia are strongly encouraged to apply.
Applicants may be subjected to any of the following: a Security and / or Police Clearance Check; a Competence Assessment, Qualifications, Credit and Reference Checks.
'Be Aware of Fraudsters'
Lumwana Mine does not solicit for payment of any funds towards the recruitment process.
Find Zambia Jobs – The best job board for Jobs in Zambia