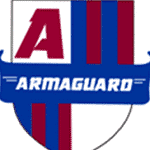 Armaguard Security Limited
Armaguard Security Limited is looking for a legal secretary to undertake a variety of administrative and clerical tasks. He/She will work under the in house Legal Counsel and will provide support in assigned legal cases as well as ensure efficiency of all office procedures and case management are sustained to guarantee reliability and consistency.
DUTIES
To provide legal advise and attend to all matters that have a legal bearing arising from the operations of the company
Preparation of court documents.
Conveyancing
Research, compile and write well-reasoned legal opinions on all matters or issues brought to his/her attention.
To review progress of legal cases.
Draft contracts, agreements, examination of tender documents to ensure they are legally enforceable and are in accordance of the law, rules and regulations
Draft and prepare contracts for sale, assignments and leases.
SKILLS
Excellent written and oral communication skills.
Analytical and problem-solving ability;
Team-working skills. working with different work teams, clients and groups of staff across the Agency; and
Attention to detail
Proficiency in word processing MS Office
Ability to prioritise tasks and meet deadlines
Qualifications
The minimum qualifications therefore are as follows:
Grade 12 Certificate
A Bachelors Degree in Law;
A minimum of 3 years experience in a legal firm
HOW TO APPLY;
Interested candidates who meet the above requirements must submit their cover letter, CVs and and qualifications as ONE DOCUMENT indicating your name on the document e.g LESA_DAKA via email to [email protected] before 17:00hrs on 17 March 2022.
Kindly note that only candidates who will send their details as one document and who meet the requirements will be shortlisted.