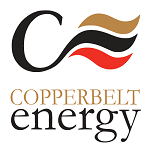 Copperbelt Energy Corporation Plc
Job Title: Legal Officer
Reporting to the Senior Legal Counsel, the job holder will assist in the provision of such Legal and Company Secretarial services to the Company, its subsidiaries and its associated entities as are necessary to protect CEC's legal, commercial and corporate interests.
What will you be expected to do to reach success & optimum performance:
Support the provision of a wide suite of professional legal services to all functions of the Company, and regular legal support to its subsidiaries and associated entities, in enhancing and protecting against legal risks and liabilities.
Conduct legal research into matters relating to or affecting the day-to-day operations of the Company and provide legal opinions and advice to the business.
Periodically monitor, review and interpret various pieces of legislation that are relevant to the business to ensure compliance.
Prepare, review and advise on a wide range of contracts bearing on the various aspects of the business, with a view to eliminating or at least minimising exposure.
To be successful in this role, you will be required to have:
Grade 12 School Certificate
Bachelor of Laws (LLB)
Advocate of the High Court for Zambia with current practicing certificate from the Law Association of Zambia
2 years of post-bar experience
Specific competencies
Excellent organizational skills/administrative capacity and the ability to work with minimal oversight.
Ability to establish and maintain effective working relationships with co-workers, customers and service providers.
Team player, committed, motivated and pays attention to detail, resourceful under pressure.
Applications
If you have the relevant experience and skills as indicated above, kindly email your application to  [email protected]. Please indicate the job title in the subject line of your e-mail and use your full name and the job you are applying for as the filename of your application (e.g., Rex Mwewa_Accountant – Capital or Rex Mwewa _ Accountant – Non-core Assets). The application should consist of your letter and CV only, in a single document. Hard copy applications will not be accepted. The closing date is Monday, 12 April 2021.
Applicants are requested to provide daytime contact telephone numbers. Only short-listed candidates will be contacted.
Who we are
The Copperbelt Energy Corporation Plc ("CEC"), is a Zambian incorporated and publicly traded power transmission, generation, distribution and supply company; accounting for around 45% of national power consumption. CEC is a major developer of energy infrastructure and a leading international power trader in Southern Africa.
The Company owns and operates over 1,000 kilometres of high voltage transmission lines and 43 substations covering all towns in Zambia's mineral-rich region of the Copperbelt and owns the Zambian portion of the electricity interconnector with the Democratic Republic of Congo, which enables transportation of power within the Southern African region.