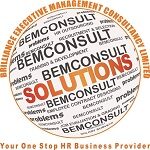 Website Brilliance Executive Management Consultancy
Description:
Job Purpose
The Legal Manager will manage the legal risks affecting the organization and ensure that they are managed and resolved as required by the law or the needs of the business. Serve as Legal Advisor and a resource to the Executive Team on legal matters; issues of institutional procedure; negotiating and drafting agreements; managing litigation, and as an authority on corporate governance.
Summary of Key Responsibilities;
Apply effective risk management techniques and offer proactive advice on possible legal issues
Ensure that the corporation complies with all related legislation or regulations such as investment laws, corporate laws, telecommunication laws, labour law, intellectual property laws and contract laws
Communicate and negotiate with external parties (regulators, external counsel, public authority etc.), creating relations of trust
Conduct appropriate due diligence assessments with regard to company transactions.
Receive and act upon all court summons, pleadings and demand letters served upon the companies.
Manage, control and monitor instructions to and expenditure by external lawyers engaged to render legal services.
Ensure that the Company is represented in court by competent advocates. Arrange, attend and direct strategy meetings with external lawyers on how to proceed. Keep a follow up on all the cases in which the Company is a party, to ensure quick and optimal resolution for the company
Assume the role of Company Secretary for active participation in the corporate governance under the instruction of the Board of Directors in accordance with the law, Memorandum and Articles of Association
Draft and solidify agreements, contracts and other legal documents to ensure the company's full legal rights
Provide clarification on legal language or specifications to everyone in the organization mostly the Executive team.
Prepare all relevant documents, as directed by the Board or Law such as the annual director's report.
Generate and draft contracts and agreements that are compliant with the law, are aligned to company strategy and business principles, including appropriate and required clauses, and protect the company's interests.
Undertake a legal review of and advise the companies regarding important legal developments, documents, agreements, policies and procedures
Establish and maintain an effective and efficient contractual management system with respect to contract drafting, reviewing, negotiation and execution in collaboration with other departments
Competencies Required
Companies Act
Corporate Practices
Financial Management and Principles
Audit principles and practices
Business Principles
Change Management
Corporate Governance Principles
Diversity Knowledge
Primary Areas of Accountability:
Qualifications and Experience
Bachelor of Laws Degree
Masters in Commercial Law will be a plus
Post Legal Commercial Qualifications an added advantage
Must have a minimum of 7+ years working experience mostly involving Mergers and Acquisitions, Commercial agreements transactions and Property law
Proven experience in Company law and secretarial practice.
Demonstrated ability to create legal defensive or proactive strategies
Sound judgement and ability to analyses situations and information
Outstanding interpersonal and communication skills
A high degree of professional ethics and integrity
Excellent knowledge and understanding of corporate law
Must be a member of LAZ
If you meet the minimum hiring requirements for the above position, please email your CV and Cover letter clearly stating your salary expectations to [email protected] and copy-in [email protected]

Note that, all communications will be kept in the strictest of confidence. If you do not receive communication within 21 days of the closing date of the advert, please consider your application unsuccessful.

DO NOT SEND CERTIFICATES AT THIS STAGE