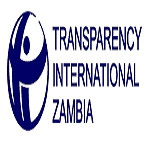 Website Transparency International Zambia
INTERNSHIP OPPORTUNITY – LEGAL INTERN
Issuance Date: 6th April, 2021
Assignment: Legal Intern
Duration: 3 months (possibility to extend for another 3 months' subject to performance, availability of funds and work needed)
Duty Station: Lusaka – Transparency International Zambia, Secretariat
Closing Date: 23rd April, 2021
SECTION I: TRANSPARENCY INTERNATIONAL ZAMBIA BACKGROUND
TI-Z is a local chapter of the global civil society movement Transparency International. It is a non-profit making non-governmental organization with a registered office in Lusaka; dedicated towards the fight against corruption and the promotion of transparency, integrity, accountability and generally good governance in the discharge of public functions
TI-Z has a Vision statement of having A Zambia anchored on citizens and institutions of integrity and Mission statement being a leading anti-corruption crusader contributing to Zambia's development based on a culture of integrity, transparency and accountability through the promotion of good governance and zero tolerance to corruption.
That TI-Z is working to influence change at two levels, namely systemic change at institutional and policy levels and attitudinal and behavioral change at personal level focusing on people to effect public service provision in public institutions by conforming to values of good governance.
The main goal of TI-Z current strategic plan Confirming that through its current strategic plan, the main goal of TI-Z is to contribute to the reduction of corruption through promotion of good governance in Zambia by upholding the following general organizational objectives:
To effectively and efficiently play the role of a watchdog institution against corruption and to be catalytic in the promotion of integrity and good governance in Zambia;
To promote constructive debate and dialogue among various actors on the situation of corruption, good governance and integrity in Zambia;
To develop sustainable coalitions for the purposes of joint action and enhance information sharing among various stakeholders; and
To develop the organizational and human capacities of various actors to effectively deal with issues of corruption, good governance and integrity
SECTION II: ABOUT THE ADVOCACY AND LEGAL ADVICE ON CITIZENS
The Advocacy and Legal Advice for Citizens [ALAC] is one component of Transparency International Zambia [TIZ] that offers independent channel for victims or witnesses of corruption, mal administration and any other issues faced by host mining communities in their quest to claim their rights. As Communities and individuals alike, people can get practical help from ALAC free of charge by reporting their concerns, propose solutions and seek advice. The main Aims of the Advocacy and Legal Advice for Citizens are as follows:
To offer an independent channel for victims or witnesses of corruption, and mal administration in public institutions or Host Mining Communities
To provide free legal advice or practical help to citizens as individuals or as communities
To increase capacity of Public Institutions
To work with people by receiving and dealing with complaints effectively
To improve the efficiency and effectiveness of the existing anti – corruption interventions in the delivery of social services by public institutions and Mal administration
ALAC works closely with other Law Enforcement Agencies [LEAS] to ensure that offenders are brought to book and matters brought to a successful conclusion. Currently, ALAC office is only in Lusaka while at district level, it operates through TI-Z's local Level structures namely Transparency Action Groups that currently have a presence in all ten [10] provinces
SECTION III: OVERALL TASKS
Answering ALAC related phone calls that will be coming through the TIZ Landline and attending to all ALAC clients that either come through as walk-ins, emails, letters or any other form of communication
Entering and updating Initial Contacts on the database or prescribed case template for onward legal analysis
Following-up on complaints reported by Clients to build up on possible cases
Consultation with Clients on Corruption issues to find out the details of their complaints
Preparing cases on behalf of Clients with details of their complaints according to the available documentation and information
Doing initial legal analysis of the cases, recommending on what action must be taken and presenting them to the Legal Officer at TI –Z on a weekly basis or as the need arises.
Preparing cases on behalf of Clients with details of their complaints according to the available documentation and information
Undertake case intake audit on corruption related matters and present to the Legal Officer.
Follow-up on ALAC information dissemination followership, comments given and collecting of all responded to inquiries on all TI-Z Webpages
Participate in any other tasks relevant to the exercise assigned to him/her by the Legal Officer under the Programme
SECTION IV: QUALIFICATIONS REQUIRED
Bachelor degree in Law (LLB) (preferably a recent graduate from school of law)
Must have a full grade 12 certificate
Excellent computer skills with experience in social media & Microsoft Office Writing and Communication skills.
Good interpersonal skills and commitment to team spirit
The ability to work independently and with others, a "self-starter"
Flexibility, and ability to maintain confidentiality
The ability to work well under pressure and meet deadlines
Ideal candidates will be detail-oriented, organized and creative and possess a professional work ethic and be enthusiastic to gain new knowledge.
Note: All application should be typed and emailed to [email protected] or you can simply bring it by hand to plot number 128 Mwambula Road, Jesmondine, Lusaka. For those who wish to post you can write to the address given below. All applications should be sent through the suggested channels by Friday 23rd April, 2020 at 12:00 hours.
Write to:
The Executive Director
Transparency International Zambia
Plot No. 128 , Mwambula Road, Jesmondine
Find Zambia Jobs – The best Job board for jobs in Zambia