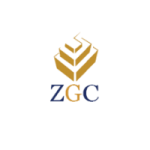 Zambia Gold Company Limited
The Zambia Gold Company Limited (ZGCL) was established in 2020, with the main objective of formalising and developing the gold sector in the country. The shareholders of the Company are the ZCCM Investments Holding (ZCCM-IH) with 51 percent while the government of Zambia through the Ministry of Finance has 49 percent.
In order to achieve its mission, the Company invites applications from suitably qualified and experienced individuals who are innovative, energetic and performance-driven to fill the position below:
Legal Counsel/Company Secretary (1)
Location:           Lusaka
Department:     Legal
Reports to:        Chief Executive Officer/Board of Directors
JOB PURPOSE                       
To provide legal protection to the Company and review all ZGCL legal matters ranging from lawsuits to contract management and partnership. The job holder will further provide secretarial services, follow-up and implement Board resolutions and maintain a high standard of corporate governance.
DUTIES
 Advise the company on all legal matters.
Draft and/review, negotiate, and finalize legal documentation to ensure compliance with ZGCL's policies and practice as well as applicable laws.
Participates in the formation of policies and strategic plans of the Company.
Ensures that ZGCL's inventions are patented and protected.
Spearhead acquisitions and partnership ventures as an agent of ZGCL.
Ensures that all legal formalities like tax payments, assets maintenance, agreements of lease and other obligations are fulfilled on time.
Monitor and advise the Company on new legislation, amendments, and enactments of the Law as they affect the Company.
Provide timely company secretarial services to the Board of Directors and relevant committees of the Board.
Ensures the Company's compliance with its articles of association.
Ensures that all statutory returns are prepared and filed on time.
QUALIFICATIONS AND EXPERIENCE
a) Professional Qualification:
Grade 12 Certificate
Bachelor's degree in Law
Professional qualification
Masters' degree
Must be an Advocate of the High Court and Supreme Court of Zambia.
Must be a member of the Law Association of Zambia with a valid practicing certificate.
b) Minimum Relevant Pre-Job Experience:
7 years experience in a similar position
c) Skill Specifications:
Leadership skills
Decision making and analytical skills
Communication skills
Computer skills
d) Other Attributes (Personality Traits)
Integrity
Eloquent
Persuasive
ZGCL provides equal employment opportunities.
Interested candidates who meet the minimum qualifications should submit application letters, enclosing their curriculum vitae with traceable references, certified copies of their certificates, and national registration card to the undersigned not later than Friday, 4th February 2022.
Only shortlisted candidates will be responded to.
Head Human Resources and Administration
Zambia Gold Company Limited
Subdivision F/377a/30/B
Kudu Road, Kabulonga
LUSAKA
Email: [email protected]