Full Time
Applications have closed.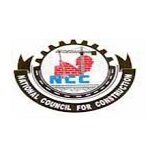 National Council for Construction
NATIONAL COUNCIL FOR CONSTRUCTION
EMPLOYMENT OPPORTUNITY
LEGAL COUNSEL GRADE: NCC 3
Reporting directly to the Executive Director, the job holder will provide professional legal advice and counsel to the NCC Board and management and provide efficient and effective legal services to the Council.
Main Duties:
I. Provides legal advice and counsel to the Board and management within the Council, on matters of law, ethics and good corporate governance. including lobbying for progressive amendments to the NCC Act
II. Provides professional guidance to members of the NCC Board collectively and individually, in the discharge of their duties, responsibilities and powers for the benefit of the Council.
III. Provides timely and accurately legal opinions to the NCC Board and management in order to facilitate decision making.
IV. Keeps and safeguards the Council's legal documents such as the Council seal, certificates of incorporation, title deeds, contracts etc
V. Assists in interpreting key statute such as the NCC Act, the NCC (Code of conduct Regulations) and other pieces of key legislation which has a bearing in carrying out the NCC Mandate in order to ensure regulatory and other activities are carried out with confidence by NCC.
VI. Obtains second opinion or guidance from the Ministry of Justice on important issues of law
VII. Drafts and peruses legal documents, contracts and agreements, pleadings, affidavits, deeds, leases and applications of diverse in order to safeguard the Council's interests
VIII. Assists the Executive Director in providing secretarial services to the Board.
IX. Initiates litigations, prosecutions as necessary to safeguard the interests of the Council
X. Prepares periodic and ad hoc reports such as Quarterly Reports outlining activities undertaken by the Unit
Requirements:
Grade 12 School Certificate
Degree in Law
Member of the Law Association of Zambia
Must be an advocate of the High Court of Zambia
Minimum relevant work experience of 5 years
Required Competencies and Personal Attributes:
Knowledge of Legal principles and practices, including civil, criminal, constitutional, contract, employment, administrative and business law and procedure
Knowledge of procedures and practices used in the conduct of civil litigation; judicial procedures and rules of evidence
Should be an Advocate of the High Court
Strong interpersonal and influencing skills
High level of analytical ability
Good Communication skills- both written and oral
Good knowledge of Corporation law and litigation practice
Only those who meet the above role specifications and competences should apply enclosing their detailed CVs, photocopies of their academic/professional qualifications.
Hard copy applications should reach the undersigned no later than Friday, 27th January, 2023 by17:00 hours. Soft copy applications can be sent to [email protected]
The Executive Director
National Council for Construction
P.O. Box 39548
LUSAKA