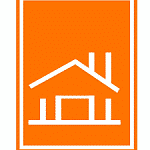 Zambia National Building Society (ZNBS)
EMPLOYMENT OPPORTUNITY
The Zambia National Building Society (ZNBS) seeks to recruit a qualified, skilled, motivated and energetic individual to fill the following position under the Legal Directorate.
LEGAL COUNSEL – LUSAKA (ZNBS 4)
Job Purpose:
To provide support to the office of the Society Secretary in matters relating to provision of professional legal advice and counsel to the ZNBS Management and the Board and the provision of efficient and effective legal services to the Society which ensure full compliance and minimize
financial losses.
Duties and Responsibilities
1. Providing sound legal advice and counsel to the ZNBS Board and Management on matters of law, ethics and good corporate governance, which minimizes the legal risk to the Society;
2. Preparing legal opinion for the Board and Management on any matter of policy in the Society to ensure legal tenability of such policies, or influence amendments to relevant legislation to allow for the implementation of those policies;
3. Interpreting key statutes and other pieces of legislation which have a bearing in carrying out the Society's mandate in order to ensure that operations carried out by the Society are within the law;
4. Prepare and review legal documents for the Society, including mortgage deeds, contracts and agreements, pleadings, affidavits, letters of intents, leases and diverse applications in order to safeguard the Society's interests;
5. Commencing actions in the courts of law on behalf of the Society whenever there is need to do so, or defending actions that are commenced against the Society. This involves attending to Court suits until they are concluded;
6. Appraise and securitize mortgages. This involves preparing mortgage deeds for intended collateral and ensure that these are properly executed, lodged or registered at relevant deeds registries before disbursement of mortgage loans;
7. Recovering debt on behalf of the Society. This will involve sending demand letters to clients who have defaulted in payments and commencing legal action in courts of law to recover the outstanding debts;
8. To assist the Society Secretary prepare for Board meetings and take minutes of the meetings.
Qualifications and Experience
1. Full grade twelve certificate with five O' levels
2. Bachelor of Laws Degree (LLB)
3. Advocate of the High Court of Zambia
4. Member of the Law Association of Zambia
Required Competencies and Personal Attributes
1.Extensive knowledge of the Building Societies Act, the Banking and Financial Services Act and other related law;
2. Ability to provide quality legal advice and deal with issues arising from the Society's initiatives and activities;
3. Knowledge of procedures and practices used in the conduct of civil litigation; judicial procedures and rules of evidence;
4. Knowledge in drafting legal documents;
5. Strong interpersonal and influencing skills;
6. Basic computer skills (Word processing, spreadsheets and internet);
7. High level of integrity and confidentiality;
8. High level of analytical ability; and
9. Good Communication skills- both written and oral
Appropriately qualified and interested candidates meeting the above credentials must submit application letters enclosing detailed curriculum vitae (CV), traceable referees and copies of academic/professional qualifications to the undersigned by Tuesday 5th October 2021 17:00 hours, with the position applied for clearly marked on the envelope.
The Director Human Resources
ZNBS-Head Office
3th Floor, Century House
Cairo Road
P. O. Box 30420
LUSAKA