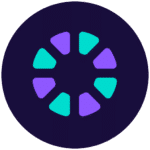 Cola
We're looking for a Legal Counsel to join our team in Zambia.
Cola Group consists of many diversified and rapidly growing companies.
We already have a team of over 80 employees, and we are expecting to grow to 250 by the end of 2021 and plan to triple this number by the end of 2022.
As a Legal Counsel you'll be responsible for providing general business legal advice (including compliance related matters) to the local management, as well as on a group level.
We're on the lookout for forward-thinking innovators with a passion for sustainability. If you match this description, get in touch!
What You'll Do
Provide advice on the legal and regulatory risk involved in offering betting services and platform software solutions to the gaming industry
Prepare, review and negotiate contracts
Manage claims handling and litigation where relevant
Identifying legal issues, providing analysis of legal risks and assisting in the creation and implementation of solutions
Manage company law matters
Advise on tax application
Participate in the working groups to develop the betting regulation in Zambia
Communicate with authorities regarding obtaining needful licenses, permits and etc.
Your Qualifications
LLB Degree
Admission as an Attorney at Law (preferably)
Minimum 4 years experience in private sector (betting sector is preferred).
Fluent in English
Excellent communication and people's skills
Appetite for responsibility and challenges; with a drive to own and deliver solid results
If you meet the above requirements for this Legal Counsel job in Zambia, we would like to hear from you! Please send your CV through today! If you do not receive any feedback within 7 days of your application, please be advised that you were not successful in making the shortlist.
Find Zambia Jobs – The best job board for Jobs in Zambia