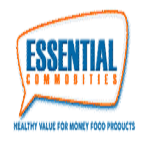 Essential Commodities Limited
CORE RESPONSIBILITIES
To provide legal advise on the legal implications of the Company' operations and attend to all matters that have a legal bearing arising from the operations of the Company; Represent the Company in civil litigation. preparation of court documents;
Research, compile and write well-reasoned legal opinions on all matters or issues brought to his/her attention; To review progress of legal cases; Attend and monitor criminal prosecutions on behalf of the Company and render legal advice on such matters to State Advocates;
Draft contracts, agreements,
Examination of company documents to ensure they are legally enforceable and are in accordance of the law, rules and regulations; and Draft and prepare contracts for sale, assignments and leases.
TECHNICAL OR EXPERT KNOWLEDGE
Excellent communication skills, particularly the ability to communicate with staff who are not technically trained;
Analytical and problem-solving ability;
Team-working skills. working with different work teams, clients and groups of staff across the company; and Keeping up to date with the industry and regulatory changes as well as professional standards.
Qualifications
The minimum qualifications therefore are as follows:
A Bachelors Degree in Law;
Advocate of the High Court with a minimum of 2 years post qualifying experience;
Member of the Law Association of Zambia (ZM);