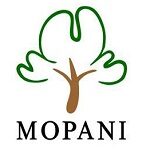 CAREER OPPORTUNITY IN LEGAL DEPARTMENT
Mopani Copper Mines Plc has operations Mufulira and Kitwe on the Copperbelt Province in Zambia. The Company's success has been as a result of its focused approach improvement and the mutually beneficial relationship enjoyed with its stakeholders-an important sector of which s employees.
The Company seeks the services of a Legal Counsel (x1)
The successful candidate will be responsible for managing all litigation matters as well as give timely legal counsel to Company officials in order to ensure smooth discharge of duties in accordance with relevant legal provisions (mining laws, labour laws partnerships, international ventures, corporate finance etc.), while working within the framework of Mopani Copper Mines Plc operations
The responsibilities of this role will include but are not limited to the following:
Representing Mopani in all legal disputes
Deal with correspondence, collate Information and write reports, communicate decisions to relevant Company officials.
Contribute to meeting discussions, and when required advise members of the legal, governance. accounting and tax departments of the implications of proposed policies and legislation.
Monitor changes in relevant legislation and the regulatory environment and take appropriate action.
Liaise with external regulators and advisers, such as lawyers and auditors.
Develop and oversee the systems that ensure the Company complies with all applicable codes, in addition to its legal and statutory requirements.
Monitor the administration of the Company's in-house pension scheme.
Writing reports to the Company Secretary on legal outcomes.
Preparing legal opinions and guidance on changes to pieces of legislation affecting the operations of the Company.
Collating and maintaining information/records on all legal matters affecting the company.
Adhere to safety standards in relation to the job, as required by the regulations and mine authorities.
To be considered for this position, the candidate should meet the following minimum requirements:
Grade 12 Certificate or equivalent.
Degree in Law from a recognized University.
Bar admission as a Legal Practitioner.
Member of the Law Association of Zambia (LAZ) with valid current Practicing Certificate.
At least 6 years experience in Legal role function in the Mining Industry Corporate organizations or private practice.
Demonstrate an understanding of Mining Law, Corporate Law, Tax Law, Environmental Law, Land Law. Employment Law and other relevant legislation pertaining to the operations of the business.
High level of integrity and ability to meet deadlines and execute difficult assignments at short notice.
The successful candidate must be result oriented and have the ability to work with own initiative, ability to understand scope of work, paying particular attention to Company policies and Corporate objectives.
Mopani is committed to establishing a winning team and a copper and cobalt business it can be proud of. The Company operates an employment policy "meritocracy" – aiming to employ the right people with the right skill, irrespective of race, gender or creed.
Interested, suitably qualified and experienced applicants should submit an application in either soft or hard copy not later than 18th June 2021 with contact phone numbers, detailed curriculum vita which should be three or lees and three contactable referees and copies of other credentials to the postal address below:
Human Resources Superintendent – Manpower
Mopan Copper Mines Plc
PO Box 22000
Kitwe