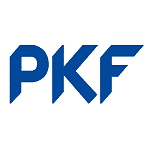 PKF Zambia is part of PKF International global family of independent firms bound by shared commitment to quality, integrity and creation of clarity in a complex regulatory environment. We have offices in over 400 locations and we operate in more than 150 countries across 5 continents, and specialize in providing high quality audit, accounting and tax, and advisory solutions to international and domestic organizations in all our markets.
To cater for our growing clientele, we are looking for a Legal Assistant – Company Secretarial Services to be part of the operations of our Company Secretarial Services Department at our Livingstone Office. The desired candidate to serve our clients aiming at maximizing Company Secretarial Services and achieving best results.
Roles and Responsibilities:
The candidate should be able to:-
Understand the Company's Act and be able to interpret, advise and implement the Company's Act and ensure compliance with all the Company's Act requirements.
Maintain the Company's statutory books and filing all statutory documents with the Registrar of
Companies.
Arrange meetings of the directors and the shareholders. This responsibility will involve the issue of proper notices of meetings, preparation of agenda, circulation of relevant papers and taking and producing minutes to record the business transacted at the meetings and the decisions taken.
Inform the Registrar of Companies of any significant changes in the company's structure or
management.
Establish and maintain the company's registered office as the address for any formal
communications.
Ensure the security of the company's legal documents,
Decide on the company's policy for the filing and retention of documents and custodianship
Advise the shareholders and directors of their duties and responsibilities and ensure that they
comply with the Company's Act and the articles of association of the company.
Take on a variety of additional administrative duties and Statutory Compliance requirements
incidental i.e. Intellectual Property, business licenses, investment licenses, office management, etc
Requirements:
Must have a minimum of Diploma in Law or a Member of the Institute of Company Secretaries
Extensive practical experience (3 years or above) in Company Secretarial Services
Excellent knowledge and application of the Company's Act.
Able to work under minimum supervision
Exceptional client service along with the ability to develop excellent client relationships and meeting set deadlines.
Able to work under pressure to meet deadlines
Able to work late hours when necessary
We offer:
Opportunity for professional development in an international environment and for increasing your abilities and skills in various areas;
Attractive salary based on your professional experience and skills;
Good working environment.
Those who are interested in a career in a Professional firm should send their applications to the Email address below by 10 August 2021.
The Staff Partner
PKF Zambia Chartered Accountants
Sackville House, Akapelwa Street,
P. O Box 60050
LIVINGSTONE
Tel: (+260 213) 320767 / 321476
E-mail: [email protected]
N.B.
 All applicants are encouraged to send applications through Email as a preventive measure in light of the COVID-19 situation.
Ensure you attach all your documents as one combined PDF
Use "LEGAL ASSISTANT – COMPANY SECRETARIAL SERVICES" as the subject line
Interested Candidate should be ready to commence work immediately
If you do not hear from us after 13th August 2021 then your application was unsuccessful.