Full Time
Applications have closed.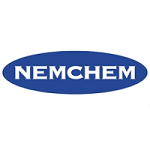 This individual will be responsible for providing accurate and timely legal advice to Management on a variety of legal topics including but not limited to labor and employment, immigration, finance, service contracts and general operations.
Responsibilities will include but not limited to:
1. Advise on a variety of legal issues and legal risks.
2. Explain legal language.
3. Draft, review, edit, interpret, and advise on contracts and other legal documents.
4. Oversee all contractual obligations pertaining to the company.
5. Research and report on unique legal issues impacting the company.
6. Keep abreast of legislative changes that may affect the organization.
7. Provide legal input into financial planning and reporting process.
8. Provide advice on labor law related employee issues.
9. Assist in preparation of disciplinary hearing documents.
10. Conduct investigations and prepare witnesses in advance of a disciplinary hearing.Work with the Department of Labor
11. Serve as liaison between the organization and external attorneys.
12. Communicate and serve as a liaison for external parties including external counsel, public authorities, and union representatives.
13. Deal with complex matters with multiple stakeholders and forces.
14. Maintain professional and timely communications.
15. Document and maintain legal files and issues.
16. Any other duties as may be assigned by Management or by the Human Resources Manager

Qualifications – Legal and human resource management
1. Bachelor's Degree in Law or Equivalent, Admitted to the BAR
2. Human Resource Experience or licensed
3. Experience as a legal advisor, and able to attend to routine administrative labor law related tasks.
4. High degree of professional ethics, integrity, and responsibility.
To apply for this job email your details to [email protected]