Full Time
Applications have closed.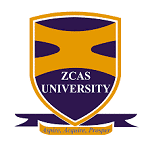 JOB PURPOSE:
The position is responsible for preparing and delivering lectures and tutoring students studying professional programmes such as ACCA, CIMA and CA Zambia to enable them pass examinations and qualify as chartered accountants. Additionally, the lecturer is responsible for undertaking research, consultancy and advocacy activities for the Centre.
MAIN DUTIES AND RESPONSIBILITIES:
(i) Facilitate learning in financial and management accounting to students using face to face and E-learning platform modes of delivery.
(ii) Provide academic support that enhances learning and personal development.
(iii) Ensure implementation of teaching and learning quality assurance systems aimed at customer satisfaction.
(iv) Conduct quality research and publish articles that feed into ZCAS' internal learning processes and industry.
(v) Carry out consultancy and advisory services in business and related fields.
QUALIFICATIONS, EXPERIENCE AND SKILLS:
(i) Grade 12 with a minimum of five (5) "O" levels including English and Mathematics.
(ii) Professional Accountancy qualification such as ACCA, CIMA or ZICA.
(ii) Master's degree in finance, accounting, or business – related field from an accredited University.
(iii) PhD will be an added advantage.
(iv) Five (5) years post qualifying work experience in teaching at tertiary level, having taught financial management and management accounting at final stages of professional accountancy courses.
(v) Conversant with financial and management accounting business systems.
(vi) Must be a fully paid up Member of the Zambia Institute of Chartered Accountants (ZICA).
(viii) Must be Computer literate.
Signed applications with detailed Curriculum Vitae, certified copies of certificates and contact details (address/telephone/email) of at least two (2) traceable referees should be sent to the address below on or before 28th October 2022. The position should be clearly marked on the envelope.
Please note that only short-listed candidates shall be responded to.
Applications should be sent to:
The Board Secretary
Zambia Centre for Accountancy Studies
P.O. Box 35243
Dedan Kimathi Road
LUSAKA