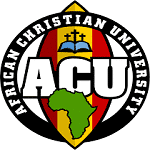 Website African Christian University
Scope of the Role
The role of Lecturer – Business is to lecture, assess and supervise undergraduate students in the school of business.
Responsibilities
Lecturing: to develop lesson plans and instructions on business management, business communications, entrepreneurship, marketing, and finance. Assess, evaluate and grade students' performance and programs.
Student Mentoring: student mentoring is an integral part of our education system. The incumbent should be able to participate in student mentoring.
Curriculum development: the incumbent should be able to develop and update curriculum based on the set standards.
Prepare reports: submit reports to the Head of Department (HOD).
Implementation of Biblical worldview in teaching methods
Qualifications
The applicant should have the following qualifications:
Holds a Masters' degree in Business Administration or related field from a recognized university. Ph.D. or other additional technical qualification will be an added advantage.
Has at least two (2) years of work experience. Experience in lecturing is desirable but not a prerequisite.
Competencies and Attributes
Conversant with ACU and its culture and must hold to the biblical reformed world view and biblical cultural mandate of ACU.
Ability to take initiative and work well with a team.
Possesses planning and organizational skills.
Demonstrates excellent communication skills (oral and written).
Interested Candidates should address their applications with a cover letter, testimony of faith and detailed CV and all relevant academic and professional qualifications to:
Attn: The Human Resources Director
African Christian University
P.O. Box 320161
LUSAKA, Zambia
Email: [email protected]
Closing date for receipt of applications: 6th August 2021.
NOTE: Only successful candidates will be contacted.