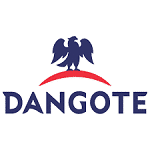 Description
Map out annual training plans for DCZL management, HR, customer support. Design and develop training programs (outsource and/or in-house)
Be the lead person in managing annual performance management programs by providing support to departmental and section Heads.
Offer support to Unit Heads within the HR functionality which entails that you have to be a well rounded HR Practitioner
Develop and implement mentoring and coaching methodology to support the Graduate Engineering Programs as guided by the group (e.g. simulations, mentoring, on-the job training, professional development classes).
Development, execution and maintenance of the company's succession plan.
Conduct organization-wide training needs assessment and identify skills or knowledge gaps that need to be addressed.
Manage employee performance management system.
Conduct skills audits and competency mapping to develop training programs or modify and improve existing programs.
Assess instructional effectiveness and determine the impact of training on employee skills and KPIs.
Develop and organize training manuals, multimedia visual aids and other educational materials.
Conduct/arrange professional or supervisory training and personal development lessons for employees.
Gather feedback from trainers and trainees after each educational session.
Partner with internal stakeholders and liaise with experts regarding instructional design.
Maintain update curriculum database and training records.
Host train-the trainer session for internal subject matter experts
Manager and maintain in-house training facilities and equipment.
Research and recommend new training methods, like gamification.
Requirements
A minimum of ten (10) years of related experience,
Bachelor's Degree in Human Resources Management or Business Administration
Any educational or training related certification will be added advantage.
Member of Zambia Institute of Human Resources Management (ZIRHM)
Hands-on experience coordinating multiple training events in a corporate setting.
Proficiency in Microsoft Office Suites/SAP Applications.
Holder of a valid driver's license
Grade 12 Certificate
Benefits
Medical Insurance Cover
In-House Pension Scheme
Quarterly Production Bonus
Life Assurance