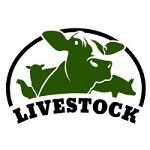 Livestock Services Cooperative Society (LSCS)
Position Title: Laboratory Technician (Veterinary Assistant)
BACKGROUND:
Livestock Services Cooperative Society (LSCS) is a non-profit-making organization that was established and registered in 1991 under the cooperatives Act with the objective of providing a full range of quality inputs at the lowest possible prices to the Zambian farming community as well as provision of free technical support services and Training. The LSCS laboratory provides diagnostic services to livestock farmers in order to promote prompt and effective livestock disease prevention, control, and treatment.
The Cooperative is inviting applications from suitably qualified candidates to apply for the position of LABORATORY TECHNICIAN to join the Cooperatives Laboratory Team.
Duties/Responsibilities :
Perform a variety of technical laboratory procedures/tests including parasitology, clinical biochemistry, hematology, serology, microbiology and feed analysis.
Perform sampling
Prepare samples/specimens.
Perform data entry and handling
Follow standard operating procedures (SOPs) in carrying out routine tasks.
Undertake quality control and quality assurance activities on animal feeds and other products.
Adhere to good clinical laboratory practice and quality management systems.
Comply with laboratory safety procedures.
Maintain work area and equipment.
Perform other duties as assigned.
Minimum Requirements/Qualifications:
Diploma/Degree in Veterinary Laboratory Diagnostics
High-level integrity
Accuracy and close attention to detail
Strong analytical judgment
Experience working with lab equipment
Hands-on technician
Computer literacy
Licensed with Veterinary Council of Zambia
Good teamwork skills
How to apply:
Interested candidates should email a letter of application, school and academic qualifications (Together with detailed Transcripts), detailed curriculum vitae (CV) with traceable referees, and a copy of National Registration card to
[email protected]
Closing date: 11th January 2022