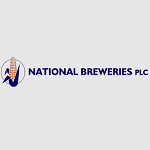 National Breweries Plc is Zambia's leading producer and distributor of Traditional African Beer. Our affiliation to Delta Beverages gives our employees a sense of pride and that of belonging to one of the biggest international brewing companies in the world. The Company offers opportunities for all to learn develop and grow, whilst offering challenging career opportunities for lateral or vertical advancement.
We are inviting applications to fill the following vacant position:
LABORATORY TECHNICIAN – KITWE
CONTRACT: PERMANENT
Reporting to the Quality Controller, the successful candidate will be accountable for the following:
Ensure sampling is carried out as per manualised methods
Ensure samples are prepared and dispatched as per standard policy
Prepare relevant apparatus, equipment and reagents.
Perform analysis using fundamental laboratory techniques and practices.
Generate, record and report accurate results at specified times.
Ensure out of control procedures are adhered to.
Maintain and calibrate equipment according to the standard manual and update records.
Adhere to PPE policy.
Ensure unsafe conditions and work practices are identified and actioned.
Handle all chemicals and reagents according to the standard procedure.
Ensure Hazardous substances are stored, handled and disposed of as per procedure.
Adhere to documented lab safety rules, guides and Practices.
This job is particularly suitable for candidates who meet the following minimum requirements:
Diploma or Degree in the relevant field
Computer literate, experience with manufacturing and safety systems.
Knowledge of SAP is added advantage.
At least 2 years working experience in FMCG industry.
Reliable, Trustworthy, self-disciplined and Hardworking.
Ability to work with strict targets and timelines.
SUBMISSION OF APPLICATIONS
Interested persons should send their applications and CV's not later than 15th August 2021 to;
The Human Resource Specialist
National Breweries Plc
Sheki Sheki Road
PO Box 35135
Lusaka
Email address: [email protected]
(Only shortlisted candidates will be communicated to & all attachments should be in a single PDF File. Kindly state the position in the subject line)
Find Zambia Jobs – The best job board for Jobs in Zambia