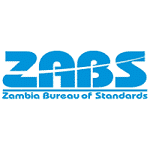 Website Zambia Bureau of Standards (ZABS)
2. LABORATORY ANALYST – CHEMISTRY AND MICROBIOLOGY (ZABS 5 x1 – CHIPATA OFFICE)
JOB PURPOSE
To undertake the Materials testing of products in order to facilitate the assessment of conformity of products to set standards and consumer specifications. The performance of work will be carried out in line with the requirements of the Laboratory Quality System, ISO/IEC 17025 and Accreditation bodies.
A. KEY RESPONSIBILITIES
Conduct research to establish appropriate analytical methods and procedures and recommend suitable equipment and consumables.
Undertake routine and non-routine laboratory and field test work and provide analytical data to the satisfaction of superiors and clients.
Undertake adequate quality control measures to ensure credibility of test results and measurements. Assist superiors in maintaining a credible quality assurance system. Facilitate remedial measures for operational constraints and nonconforming work and maintain technical records.
Compile accurate and timely reports on work carried out to meet agreed schedules and facilitate decision-making. Respond to customer requests and provide professional advice. Issue customized quotations and invoices for tests performed by the laboratory.
Ensure that the laboratory participates in suitable inter-laboratory comparison and proficiency testing schemes and evaluate results to ensure reliability of laboratory results. Investigate outliers and recommend corrective action
Ensure that all materials, consumables and equipment critical to the running of the laboratory are effectively controlled, monitored and replenished, and comply with required standards. Prepare technical specifications for procurement of laboratory materials and equipment and expedite orders
Ensure equipment performance, maintenance, calibration and traceability are effectively monitored and controlled
Identify training needs of subordinates and undertake staff training and orientation of new staff. Maintain staff discipline and ensure smooth and effective running of operations. Conduct employee performance reviews and competence verification tests. Schedule staff leave and arrange for coverage.
B. QUALIFICATIONS, EXPERIENCE & PERSONAL ATTRIBUTES
Full Grade 12 Certificate
Bachelor's degree in Microbiology/Chemistry-Double major or equivalent.
3 years' experience in a relevant busy food/beverages or industrial chemistry laboratory.
Technical Skills: ISO 17025: Knowledge and implementation is a must, Method Validation, Proficiency Testing and Laboratory Accreditation procedures.
Able to write clearly and produce accurate reports
Able to communicate effectively in English
Candidate must have Management Skills, Leadership skills and Interpersonal Skills
Computer Literate (including use of spread sheets, word processing, PowerPoint and Internet)
Supervisory skills, calculation of errors in measurements and ability to work independently.
CONDITIONS
The positions in ZABS 5 are in Permanent and Pensionable conditions of service category whilst
positions in ZABS 4 are in contractual conditions of service.
Suitably qualified individuals are therefore encouraged to apply for the jobs, by sending your application letter together with copies of educational and professional certificates and a detailed CV as a SINGLE PDF document to [email protected]. The title of the PDF document should include the Candidate's Name and Position applied for. All applications must be submitted electronically, any application delivered physically WILL NOT be considered. Closing date for applications is 26th January, 2022.
The Human Resources and Administration Manager
Zambia Bureau of Standards
P.O Box 50259
LUSAKA