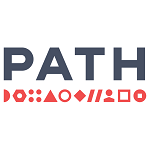 PATH
Tracking Code10799Job Description
PATH is a global nonprofit dedicated to achieving health equity. With more than 40 years of experience forging multisector partnerships, and with expertise in science, economics, technology, advocacy, and dozens of other specialties, PATH develops and scales up innovative solutions to the world's most pressing health challenges.
Remarkable global progress has been made in fighting malaria, with elimination now a major goal. The Malaria Control and Elimination Partnership in Africa (MACEPA IV), a program at PATH, is working with its national partners to chart the way forward in Zambia including the use of molecular tools to better understand and improve interventions and their implementation.
PATH is currently recruiting for a full-time Laboratory Administrator for the molecular biology laboratory at the National Malaria Elimination Centre. We are looking for a highly organized and level-headed individual to support the logistics of all lab operations. By combining scientific understanding with excellent organizational skills, the successful candidate will be able to multitask, plan ahead, and ensure the lab runs smoothly. This role will report to the laboratory principal investigator and will be the line manager for the laboratory project assistant. The successful applicant will be expected to take responsibility for a wide range of tasks, including some performed by others, and ensure that they are completed. Depending on the individual's interest, the laboratory administrator will also be given the opportunity to learn and perform laboratory assays. They will also be encouraged to contribute to the intellectual development of the lab.
Responsibilities:
Schedule regular maintenance of all equipment and other infrastructure.
Place orders for laboratory commodities.
Oversee delivery of all orders including customs clearance.
Implement all necessary health and safety protocols.
Maintain staff training records e.g., for SOPs etc.
Manage project assistant's role and responsibilities.
Support field team sample collections as required.
Supervise suitable storage of all commodities and samples.
Maintain record of commodity stocks.
Oversee data entry in the laboratory database.
Receive and store field samples appropriately.
Maintain accurate and detailed records of all work.
Schedule laboratory meetings and inform lab group of upcoming.
Required Experience
Bachelor of Science qualification in life sciences or similar appropriate field.
Minimum Five (05) years post-graduate experience in a laboratory or other clinical setting.
Demonstrable ability to multitasking, plan and deliver.
Knowledge of laboratory health and safety protocols.
Proven ability to keep records with an attention to detail.
Excellent writing, computer, management, and organizational skills.
Capable of working individually and managing others.
Must have Legal authorization to work in Zambia.
PATH is dedicated to building an inclusive workforce where diversity is valued.
PATH is an equal opportunity employer. Every qualified applicant will be considered for employment. PATH does not discriminate based on race, color, religion, gender, gender identity or orientation, genetic information, age, national origin, marital status, disability status, political ideology, military or protected veteran status, or any other characteristic protected by applicable federal, state, or local law.