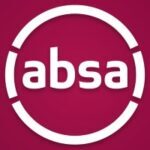 Bring your possibility to life! Define your career with us
With over 100 years of rich history and strongly positioned as a local bank with regional and international expertise, a career with our family offers the opportunity to be part of this exciting growth journey, to reset our future and shape our destiny as a proudly African group.
Job Summary
The jobholder is responsible for capturing new account details and execution of customer instructions for updates on existing accounts.
Staff will be required to perform any other work assigned to them in line with AOM, plus any other duties that may be provided by line manager from time to time.
Job Description
Opening and Maintenance of Accounts 80 %
Outputs:
Receives authorized customer instructions from KYC Officer for:
New accounts, amended or cancelled instructions.
Amendments to customer and account details
Capturing account details for both individuals and entities authorized by Team Leader/KYC Officer
Receives and executes customer instructions from KYC Team Leader confirmed as KYC compliant for accounts opening amended or update customer instructions
on signature additions
Amendments to customer and account details on Ebox
Executes the instructions i.e. new accounts and amendments to accounts according to customer's details and account details on the relevant system.
Rectify all rejected input data wrongly entered and incorrectly scanned signatures returned by Team Leader/KYC Officer Account opening
Resolve all account opening and amendments queries from branches/query centre
Scan and link signatures to accounts opened
Execute customer instructions that are not systematically executable.
MI 10 %
Generate both daily and monthly Mi on all opened accounts.
Snap Checks 10%
Participate in snap checks as assigned by team manager
isk & Control
Ensure that all activities and duties are carried out in full compliance with regulatory requirements, Absa Operational Risk Framework and internal Absa Policies and Standards
Education
Further Education and Training Certificate (FETC): Business, Commerce and Management Studies (Required)