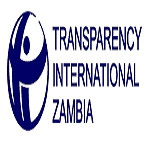 Website Transparency International Zambia
Knowledge Management Internship 
Transparency International Zambia – Background Information
TI-Z is a local chapter of the global civil society movement Transparency International. It is a non-profit making non-governmental organization with a registered office in Lusaka; dedicated towards the fight against corruption and the promotion of transparency, integrity, accountability and generally good governance in the discharge of public functions. TI-Z has a Vision statement of having A Zambia anchored on citizens and institutions of integrity, and Mission statement being a leading anti-corruption crusader contributing to Zambia's development based on a culture of integrity, transparency and accountability through the promotion of good governance and zero tolerance to corruption.
TI-Z is working to influence change at two levels, namely systemic change at institutional and policy levels; and attitudinal and behavioural change at personal level focusing on people to effect public service provision in public institutions by conforming to values of good governance.
The main goal of TI-Z current strategic plan is to contribute to the reduction of corruption through promotion of good governance in Zambia by upholding the following general organizational objectives:
To effectively and efficiently play the role of a watchdog institution against corruption and to be catalytic in the promotion of integrity and good governance in Zambia;
To promote constructive debate and dialogue among various actors on the situation of corruption, good governance and integrity in Zambia;
To develop sustainable coalitions for the purposes of joint action and enhance information sharing among various stakeholders; and
To develop the organizational and human capacities of various actors to effectively deal with issues of corruption, good governance and integrity
Internship Description  
Transparency International Zambia (TI-Z), would now like to hire an Knowledge management Intern to support the TI-Z ICT and programmes teams. The candidate will provide support in managing the website, Knowledge management system and assist in designing and developing software.
Application Evaluation Criteria 
Applications will be evaluated based on how well the applicant has demonstrates understanding of the task, experience of previous and similar work.  Only shortlisted applications will be notified. Applicants may be asked to provide additional or clarifying information and details.
Shortlisted applicants will be required to attend an interview at Transparency International Zambia (TI-Z). The internship will be offered to the applicant who meets the eligibility requirements, and meets or exceeds the minimum required technical specifications of the internship.
Application and Submission Information: 
Applications should be submitted no later than Friday 24th September 2021 and should be emailed  to [email protected]. The complete application packet must be submitted as one document:
Cover letter
Detailed CV highlight relevant qualifications, experience and knowledge (not more than 4 pages)
Applications received after the specified date will be considered late and will be considered only at the discretion of TI-Z. TI-Z reserves the right to make an offer based on initial submission. TI-Z reserves the right to make no offer if it is determined that the applications submitted do not satisfy the needs of the organization.
Notification of Selection
TI-Z will notify the successful applicant in writing.
All prospective applicants are advised to follow the application procedure and guidelines provided.
Find Zambia Jobs – The best job board for Jobs in Zambia