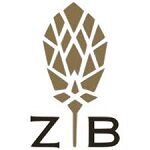 Company Description
Our Dream is to bring people together for a better world. Beer, the original social network, has been bringing people together for thousands of years. We are committed to building great brands that stand the test of time and to brewing the best beers using the finest natural ingredients. Our diverse portfolio of well over 400 beer brands includes global brands Budweiser, Corona and Stella Artois; multi-country brands Beck's, Castle, Castle Lite, Hoegaarden, and Leffe; and local champions such as Aguila, Bud Light, Jupiler, Klinskoye, Modelo Especial, Quilmes, Skol, and Victoria. Our brewing heritage dates back more than 600 years, spanning continents and generations. From our European roots at the Den Hoorn brewery in Leuven, Belgium. To the pioneering spirit of the Anheuser & Co brewery in St. Louis, US. To the creation of the Castle Brewery in South Africa during the Johannesburg gold rush. To Bohemia, the first brewery in Brazil. Geographically diversified with a balanced exposure to developed and developing markets, we leverage the collective strengths of approximately 200,000 employees based in more than 50 countries worldwide.
Job Description
To provide a service to the Key Accounts In Home team by being the single point of contact at head/regional office level of several strategic group accounts in SA. The purpose is to negotiate and build an annual agreement aligned to strategic choices through servicing these customers on an ongoing basis to ensure that we grow the long alcoholic drinks market share for SAB whilst growing profitable volumes for the customer with a strong through the line approach.
Key Roles and Responsibilities
Development of critical group account management skills in the In Home milieu
Ongoing management and relationships/communication with group account customers
Identify drivers of growth through KA processes
Achieve volume and market share goals as per specific chains KPIs
Develop and implement customer specific business programs and account plans
Alignment to channel strategy focusing on Spl/Whl Class of Trade with strong understanding of workings of channel and group account stores
Strong regional integration is needed to succeed in this role with central negotiations and sales team's execution capability
Provide expert advice and support to Key Accounts Off Premise
Integrate with Field Sales Teams/Account Managers in a coaching/mentor role to grow our share of liquor in Key Accounts In Home outlets
Ensure that account plans are implemented as per national In Home strategy
Role could involve project work to build and develop skills for use in Key Accounts In Home
Qualifications
Grade 12 certificate
Degree in a Commercial field
Member of the Zambia Institute of Marketing
Code B unendorsed driving licence
Induction, in house training and in trade coaching
Zambian Breweries
MS office
Syspro
1 to 2 years sales and marketing experience in FMCG industry – graduates inducted and
Additional Information
AB InBev is an equal opportunity employer and all appointments will be made in-line with AB InBev employment equity plan and talent requirements. We are a company that promotes gender equality.
Internal applicants require Line manager approval
Kindly attach CV in PDF format
Please note that only short-listed applicants will be contacted
The advert has minimum requirements listed. Management reserves the right to use additional/ relevant information as criteria for short-listing. Interested candidates who meet the above specifications may apply no later than  17 September 2021.