Full Time
Applications have closed.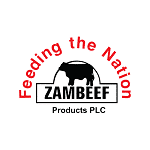 KEY ACCOUNT MANAGER – ZAMCHICK (1)
The Required Skills for this Role Include:
Ensuring that Annual budget is developed.
Ensuring that the Budget is analyzed, reconciled and controlled.
Ensuring that Quarterly spending is reviewed in alignment with volume estimates.
Ensuring that KPI standards are maintained.
Implementing and controlling all promotions.
Implementing all programs agreed in the annual plan and table top review and to plan in terms of timing, standards & cost.
Planning and reviewing quarterly & refocus where necessary.
Developing a thorough understanding of key clients' needs and requirements and preparing customized solutions.
Developing and sustaining sold relationships with key clients.
Accountability for customer service improvement & maintenance.
Addressing and resolving key client complaints.
Acting as the main contact between key clients and internal stakeholders.
Communicating and collaborating with the advertising, design, marketing, sales, and logistics departments to ensure that key clients' needs are met.
Coordinating negotiations of contracts with key clients and meeting established deadlines for the fulfilment of each client's long-term goals.
Compiling reports on account progress, goals, and forecasts for account teams and stakeholders.
Compiling Weekly & Monthly sales report: volume & narrative
The Required Qualifications are:
Bachelor's degree in business administration, sales, or related field.
5 years' experience in Customer management or related field.
The Required Attributes Include:
Proven experience in key account management.
Proficient in all Microsoft Office applications.
Sales Budget experience
Ability to build rapport with key clients.
Strong negotiation and leadership skills.
Must be pro-active in approach to routine tasks & problem solving
Must be target achievement focused
Good communications skills, both verbal & written
Good numeric skills
Interested candidates who meet the criteria above are encouraged to submit their applications letters, with detailed Curriculum Vitae, copies of certificates, and contact details of three (3) referees to:
THE HR OPERATIONS MANAGER
Zambeef Products PLC
P/B 17, Woodlands
Lusaka or
Email: [email protected]