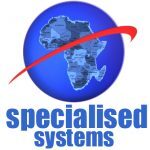 Specialised Systems Limited
Specialised systems needs a Junior HR officer with 1 to 2 years of experience. Fair knowledge of Zambian labor laws, and HR procedures including compliance to statutory requirements, maintenance of contracts, offer letters, attendance , etc..
More importantly , the incumbent candidate must be focused on planning training events with  Business heads. Knowledge and keenness to practice and implement Kaizen methodologies.
The candidate must also be willing to do multitasking activities of other functions in sales, accounts , technical and admin areas to develop him/herself into a multi function resource, apart from developing a competence to understand the intricacies and requirements of these functions that form the organization as a whole.
The incumbent candidate shall report to the Group HR Manager. Must possess a Diploma at the least in HR.
Note: Candidates from other functions, fresh candidates out of college need not apply.