Full Time
Applications have closed.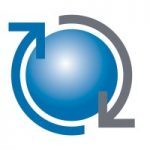 Job Requirements – Junior Database Administrator
Required Skills
Bachelor or Diploma (plus Professional certificates in IT).
Proven experience and success with database administration, core banking system
management, and adequate banking knowledge.
Proven experience with enterprise applications (e.g., MS SQL Server, MySQL), databases, middle ware.
Knowledge of various database query/scripting languages. (SQL, TSQL, DDL, DML, DCL, TCL).
Tasks & Responsibilities
Develop, maintain, and regularly refresh database procedures and strategy in line with current and emerging business needs and technology.
Function as first level support for questions related to the business functionality of databases.
Ensure that policies, procedures, and process are documented and provided to various stakeholders.
Participate in the testing of emergency and Disaster Recovery Strategies (BCP) for ABZ Core Banking & Enterprise applications