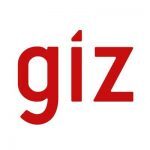 The Deutsche Gesellschaft für Internationale Zusammenarbeit (GIZ) GmbH is the implementing agency of the Federal Republic of Germany for technical and international cooperation. It offers flexible, sustainable and effective solutions in political, economic and social change processes.  Most of the work of GIZ is commissioned by the German Federal Ministry for Economic Cooperation and Development (BMZ). GIZ also operates on behalf of other German ministries as well as public and private bodies in Germany and abroad. These include the European Commission, the United Nations, the World Bank and governments of other countries.
The Decentralization for Development programme (D4D IV) is designed to strengthen the implementation capacity, especially the financial capacity to act, of the Zambian local government system. The programme design is anchored in a multilevel approach providing technical support at national and sub-national level. Councils in Southern and Luapula Provinces are the main partners of the programme at sub-national level. The programme consists of five action areas: (1) Implementation of the decentralisation reform, (2) Capacity of local government to manage local development processes, (3) Citizen participation in local development processes, (4) Conditions for improving local public service delivery and (5) Capacity development and advocacy for local governance. Within this framework the project provides technical support to national and sub-national partners.
To meet the programme's growing administrative needs, GIZ is seeking a suitable candidate for the following position:
Junior Administrative Officer (Lusaka based)
REF: GIZ_D4D_JRADM
Main tasks and responsibilities:
The position holder is responsible for:
Providing administrative and procurement services for the programme
Managing the programme's vehicle fleet in accordance with the GIZ regulations
Supporting logistics and the organisation of events
Supporting administrative needs of the office, including inventory management
Knowledge management in his/her area of responsibility
In this context, the position holder fulfils the following tasks:
Provides support in the management of daily office operations
Files documents in reference files or in the DMS of GIZ, in line with GIZ filing rules
Responsibility for the inventory management of the project and reports damage to/defects in office furnishings and equipment to the Administrative Manager
Supports the Administrative Officer in various coordination tasks
Monitors availability of materials and stock
Supports the Administrative Officer in carrying out procurement in accordance with GIZ guidelines
Researches and evaluates prospective suppliers
Maintains and updates supplier information such as qualifications, delivery times, product ranges, etc.
Provides support in the preparation and coordination of internal controls
Responsibility for the procurement of all meetings or workshops (booking venues, liaising with venues, etc.)
Substitutes, where required, for the Administrative Officer in the programme
Supports the D4D Team with meeting organisation and other areas of assistance
Qualifications and requirements:
Minimum of a Diploma in in Business Administration or a relevant field
Professional experience:
At least 2 years' professional experience in a similar position
Experience in office management and administration
Knowledge, additional competences:
Fluency in English, written and oral; knowledge of German is desirable but not essential
Good working knowledge of ICT (related software, telephone, fax, email, internet, etc.) and computer applications, e.g. MS Office and MS Teams
Excellent numerical skills
Good organisational skills and ability to prioritise assignments
Strong interpersonal and communication skills
Ability to work effectively in a multicultural and multidisciplinary team
Must be proactive, adaptable and be a team player with the ability to work to tight deadlines
The successful candidate will be expected to start full-time employment with GIZ, on a fixed term contract on 8th November 2021. Interested candidates must send their CVs and cover letters electronically quoting GIZ_D4D_JRADM in the subject line to: [email protected] by 17:00 on Friday, 17th September 2021. GIZ will only assess applications which meet the following criteria:
Cover letters must be sent in MS Word format, using font type Arial, size 11. In the first paragraph, please outline your motivation for applying for the position. In the second paragraph, outline your experience related to the position.
CVs must not exceed three (3) pages and must be submitted in PDF.
Certificates, qualifications, etc. must not be attached to the application.
Traceable references of previous engagements must be provided.
Please note that only applicants selected for interview will be contacted. GIZ is committed to be an equal opportunities employer, therefore, women and people with disabilities are strongly encouraged to apply.
Find Zambia Jobs – The best job board for Jobs in Zambia