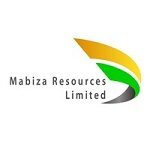 Mabiza Resources Limited ("Mabiza") operates the Munali Nickel Mine ("Munali"), which is located in the Mazabuka District, 80kms south of Lusaka, Zambia. Mabiza is a wholly owned entity of Consolidated Nickel Mines Ltd.
The Mine is a modern, world class facility with fully mechanized underground operations. To support this vision. Mabiza is seeking the services of an experienced and qualified individual to take up the position of:
Job Title: Jumbo Operator
Reporting:  Shift Boss
Job Purpose:  Plan, execute mine cycle works of drilling and supporting of development ends according to the designed mine layout, to ensure development and production targets are attained safely and cost effectively.
2. Responsibilities: –
Ensuring work is done to the given specifications and to the adopted standards;
Employ SOPs and SWPs to make development drilling works comply to standards
Carrying out face drills related works with full caution of work are safety for personnel and equipment
Ensuring 100% compliance to planned machine PMs and servicing
Ensure work area checklist and inspections are conducted;
Always be readily available to get instructions for work areas;
Carrying out drill related work safely;
Determine correct turning angles to avoid damage to the unit on transportation;
Ensuring communication with line-up supervisor for materials, machines and equipment needs;
Feedback for proper completion of works before demobilising.
3. Skills & Qualifications: –
At least a grade 12 school certificate
Professional experienced in operating the Jumbo Drill Rig
Experience in working in underground environment with the Jumbo Drill Rig
Minimum 5 years work experience in operating the Jumbo Drill Rig for production and related works
Holder of the Zambian Mine Blasting Licence for all operations
Safety conscious
Good at interpersonal skills
Hazard identification and control measures
MRL offers equal employment opportunity. If you are ready to take up this opportunity, e-mail your CV with a full application letter. Only shortlisted candidates will be contacted. Please apply to: –
Human Resources Business Partner 
Mabiza Resources Limited  
P.O. 50799,
LUSAKA.
Or email your application and C.V. to: [email protected]
Closing Date:  22nd  June, 2021