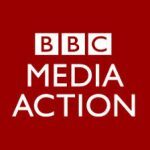 JOB OPPORTUNITY
Position: Journalism Mentor
BBC Media Action is the BBC's international development charity of the BBC. BBC Media Action uses media and communications to reduce poverty and promote human rights in developing countries. Our aim is to inform, connect, and empower people around the world. We work in partnership to provide access to useful, timely, reliable information. We help people make sense of events, engage in dialogue, and take action to improve their lives. Audiences are at the heart of all we do. Our audiences include the journalists and others we train, as well as listeners and viewers. Our work is built on insights from our research and engagement with communities. Our work in Zambia currently falls into two main thematic areas:  governance and health.
We are looking to recruit a Journalism Mentor for a maternity cover placement for the Sexual Gender Based Violence project (Natwampane Project) funded by the EU.  Please note that the position involves extensive travel within Zambia. The position is based in Kasama. The contract period will be for approximately five months. The dates, depending on availability, will be May till September 2021.
The overall purpose of the job is building the capacity of media partners in radio and online programming and organisational capacity.
A minimum of 3 years of professional experience as a radio producer. Excellent recording, packaging and editing skills and familiarity of Adobe Audition a must.  Experience with working on SGBV or Gender programming would be a clear advantage. Training or mentoring experience is an advantage. Fluency in Bemba a plus.  A valid driving license strongly preferred.
Applicants should send a motivational letter and CV in one document which clearly states the position being applied for in the subject line to [email protected] by close of business on 16th April, 2021. At this stage do not attach any certificates or references. Interviews will take place shortly thereafter.
Please note that only email applications will be accepted, and only shortlisted candidates will be contacted.
Find Zambia Jobs – The best Job board for jobs in Zambia