Full Time
Applications have closed.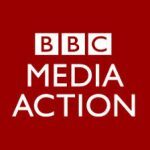 Journalism Mentor
BBC Media Action is the BBC's international development charity. BBC Media Action uses media and communications to reduce poverty and promote human rights in developing countries. Our aim is to inform, connect, and empower people around the world. We work in partnership to provide access to useful, timely, reliable information. We help people make sense of events, engage in dialogue, and take action to improve their lives. Audiences are at the heart of all we do. Our audiences include the journalists and others we train, as well as listeners and viewers. Our work is built on insights from our research and engagement with communities.
We are looking to recruit for the following full-time position: Journalism Mentor.
We can offer an initial one-year contract with the possibility of extension depending on performance and funding.
Overall Purpose of the Job
The Journalism Mentor will be responsible for mentoring and training partner media outlets across Zambia. The Journalism Mentor will offer editorial and technical support to media partners to produce a variety formats including weekly magazine programmes, debates, mini-dramas, Public Service Announcements (PSAs), online content and on-location reporting. S/he will be expected to have a strong knowledge and experience in news and current affairs and/or health programming. S/he will be part of BBC Media Action's team of mentors and be expected to build a strong responsive working relation with partners. On occasion, the Journalism Mentor will represent BBC Media Action externally. S/he will be required to abide by BBC Media Action's Code of Conduct.
The Journalism Mentor will be based in Lusaka but will travel frequently within Zambia. S/he will be part of BBC Media Action's global team, with opportunities to share knowledge and develop skills.
Essential Knowledge, skills, and experience
Minimum 4 years of experience of working as radio producer, programme producer or news reporter, preferably at senior level.
A bachelor's degree in journalism, communication or related field would be an advantage
Excellent editorial and technical skills with solid experience of conceptualizing programmes, editing and production.
Excellent recording, packaging and editing skills and familiarity of Adobe Audition a must.
Strong background in news and/or current affairs programming and/or in producing health programming is a requirement.
Experience in designing and delivering training modules and/or mentoring is an advantage.
Ability to conduct work with minimal supervision and good time management skills, with a track record of delivering results to deadline and to a high standard of quality.
Excellent interpersonal and communication skills in English.
A valid driving license essential.
Interested candidates who possess the necessary requirements should send a motivational letter and CV in one document which clearly states the applicant's name and the position which is being applied for in the subject line. At this stage do not attach any certificates or references. Only applications submitted via email will be accepted. Deadline for submissions is the 25th of June 2022.
Only shortlisted candidates will be contacted.
Please submit applications to: [email protected]