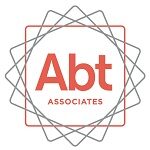 Job Description
Abt Associates, a major American business and government research, technical assistance, and consulting company, manages the USAID-funded Vector Control Task Order 1. Task Order 1 will support the U.S. President's Malaria Initiative (PMI) and USAID to plan and implement an integrated vector control approach with the overall goal of reducing the burden of malaria. Abt has implemented indoor residual spraying (IRS) for PMI since 2011, delivering high-quality IRS programs and gathering the most comprehensive vector control entomological data in the world. Under this contract, Abt will expand entomological monitoring to guide programs focused on insecticide-treated mosquito nets (ITNs) and IRS and continue to assist PMI in reducing the burden of malaria through IRS and capacity building in 22 African countries where malaria is endemic. Abt also will continue to support PMI in IRS monitoring and evaluation, as well as environmental compliance.
Job Summary
Abt Associates seeks a Monitoring and Evaluation (M&E) Officer to support VectorLink Zambia's ITN continuous distribution activities. This position is for a local hire only, based in Lusaka, and reports to the ITN Continuous Distribution Technical Advisor with technical backstop from relevant project staff and partners.
Responsibilities include:
Manage M&E components of ITN activities including providing inputs to the project's M&E Plan, annual work plans, quarterly reports, semi-annual, and annual reports
Participate in the design and implementation of innovative M&E tools (e.g., digital supervision checklists, assessment tools) to measure ITN activity impact that align with the project's strategic goals and performance indicators
In collaboration with VectorLink M&E staff, support the NMEP/Vector Control Unit on ITN data monitoring and interpretation, and promote regular use of ITN data across various levels for program improvement and decision making
Participate in the design of data quality assurance mechanisms and data validation
Collate data entry and develop a data analysis plan
Ensure the application of global best practices in the generation and use of routine ITN data for this project
Support the implementation and monitoring of other activities, such as an ITN CD Assessment, CD guideline reviews, school-based distribution, workshops, and landscaping
Preferred Qualifications
Bachelors' degree in public health, or in a related field
A minimum of 4-6 years of experience in research or monitoring and evaluation of malaria interventions or other public health programs
Experience collecting, reporting, validating, analyzing, and generating insights from campaign and routine ITN distribution data
Ability to interact with governmental and non-governmental actors and institutions across sectors
Demonstrated strong leadership, communications, and interpersonal skills
Demonstrated experience working with host country government
Current knowledge and expertise in use of Microsoft Office suite (Word, Excel, etc.)
Demonstrated experience and conversant with of DHIS2 and other electronic data bases
Desired prior data management and data analysis experience
Ability to travel to the project-supported geographic areas as needed
Fluent in English
Minimum Qualifications
Bachelor's Degree + Five years of relevant experience, or Master's Degree + Three years of relevant experience, or PhD
Abt Associates is an Affirmative Action/Equal Opportunity employer committed to fostering a diverse workforce. Abt Associates provides market-competitive salaries and comprehensive employee benefits. Local candidates strongly encouraged to apply.
Disclaimer: Abt Associates will never ask candidates for money in exchange for an offer of employment.