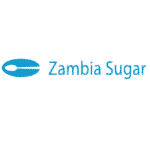 Zambia Sugar Plc
Zambia Sugar Plc. is a subsidiary of Illovo Sugar Africa (Pty) Ltd Group and is the leading sugar producer in Zambia.  Its main activities are the growing of sugar cane, the production and marketing of sugar and other sugar downstream products.
The Company invites applications from suitably qualified and experienced persons to fill the following positions:
IT TECHNICIAN (1 POSITION, FIRST LINE MANAGEMENT), NAKAMBALA – MAZABUKA
The position reports to the Senior IT Engineer
The successful incumbent will be responsible for providing an onsite support service for the customers on servers, printers, switched router, laptops and desktops. Ensuring all locally assigned incidents, requests and changes are actioned and cleared daily, updated accurately, reassigned or closed appropriately, and are delivered to global standards as set by service delivery. Creating and developing trusting relationships with the client (Client satisfaction) and any third party vendors who also provide services to the customer
Key performance areas
Facilitate the replacement of outdated equipment and software
Ensure that the site complies with customers audit as well as group standards at all times
Administer, maintain and be accountable for the network consisting of servers, PC's printers, Switches, hubs, routers and UPS'S .
Be accountable for all logged calls within the SLA and to communicate with the help desk and ensure successful completion
Manage the distribution and retention of data on various storage devices
Undertake a regular service program, including support of operating systems
Install approved software and hardware, connect users to networks and provide initial training
Ensure efficient and effective utilization of applications and equipment by Users
Establish and control systems access and security
Monitor systems in order to optimize performance and initiate recovery action after system failures
General housekeeping of the computer room, computer cabinets and cabling to Bytes Technology Group's standards
Communicate IT challenges to Senior Engineer and or escalate where required
Ensure compliance to Standard Operating Procedures (SOPS) in site operations at all times
Ensure cost optimisation and budget compliance
Manage and Track all IT assets onsite
Promote and adhere to Group's procedures, policies and guidelines, including, without limitation, those relating to Safety Health Environment Risk & Quality (SHERQ), Competition Law and AntiBribery and Corruption (ABC)
Minimum specifications / Requirements areas
Full Grade 12 Certificate
Diploma in Computer Science, IT, or equivalent.
A Bachelor Degree in Computer Science, IT or equivalent qualification will be an added advantage
2-3 years relevant experience
Impressive, demonstrable track record of skills/experience gained within a similar position or at a similar level.
Knowledge of wireless radios and Closed-circuit television (CCTV)
Experience in Software installation and Configuration
Analytical skills
Willingness to go the extra mile and work beyond normal hours of work whenever required to do so
Member of the Engineering Institute of Zambia (EIZ) or the information and Communications
Technology Association of Zambia (ICTAZ)
Should you be interested in applying for this role, please submit your detailed CV, copies of relevant qualifications, relevant professional accreditation, registrations and ID/Passport to [email protected] with the subject line Application: IT Technician
Closing date for applications: 29th April, 2022.
Applicants for this position may be required to undertake pre-employment screening tests, Security and Background checks
By submitting your application you consent to Zambia Sugar Plc processing your personal information and contacting the referees indicated in your application
Should you not hear from us within 4 weeks after the closing date, please accept that your application was unsuccessful